Do you have a big problem with mice? Or, you're fighting any other pests in your home? No matter the type of vermin you need to remove, we can do this job instead of you without a hassle. We have great experience in eradicating various pests, including cockroaches, bed bugs, wasps, fleas, ticks, woodworms, flies, mosquitos, rats, mice, pigeons, and other troublesome creatures. Our pest control solutions will protect your residential or commercial property from damage and ensure safety and hygiene in your premises. So, whenever you have such a problem, just rely on us. We will solve it in a quick and safe manner.
Booking Our Pest Control Service in Stockwell Will Bring You Great Benefits
Quick and discreet pest removal assistance – We can eliminate your vermin problem in a fast and discreet manner. Simply tell us about this requirement when booking with us.
Local and prompt services – We can deliver our pest control options to any place in the area of Stockwell in a timely way.
A range of specialized tools and quality equipment – Equipped with UV vacuum cleaners, heat treatment machines, non-toxic pesticides, and other helpful items, we can respond to your individual pest control needs correctly.
Flexible booking slots – For your comfort and convenience, we tailor our services to your personal schedule, so the best option for you will be delivered at a time of your choosing.
Learn More about the Service Performance of Our Pest Controllers in Stockwell
The pest removal staff we provide have the necessary skills and knowledge to handle your specific pest problem, no matter how big it may seem to you. The professionals have the needed tools to find the area of the hidden pests in your home and apply the appropriate treatment for their complete removal. If it is necessary, the staff will visit you several times to ensure the vermin is thoroughly eliminated. The specialists can also provide you with a pest proofing service to block the entry areas and prevent your place from infestations.
Call us now on 020 3404 5177 and let us protect your living or working space from pests, giving you the right service.
Stockwell is a district located in South West London between Brixton and Clapham and is the home of one of the largest Portuguese communities giving it the name "Little Portugal". Some of the places worth visiting in Stockwell are the "Chocolate Museum" which is located on Ferndale Road, "02 Academy Brixton" one of the leading music venus of the UK located on 211 Stockwell Rd.
We offer pest control also in:
How Do Moths Get In Your Home?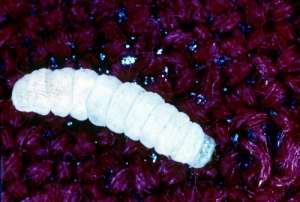 That's a very interesting question which the Panther Moth Exterminators can answer, as well and it is simple. Moths are the nocturnal cousins of butterflies. Some scientists explain they prefer going out at night, as most of their predators are active during the day. They use moonlight to light their way in the dark. Yet, your house lights confuse their "natural GPS system".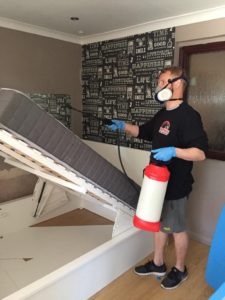 Matteo Grader is the bed bugs expert. He is responsible for domestic pest control sessions in London, and exclusively specialises in bed bugs treatment services. He has several years of experience in dealing with bed bug infestations and other pest issues.
Matteo also helps train new exterminators. He will advise you on the most effective pest prevention and proofing methods so that your home stays vermin-free in the future.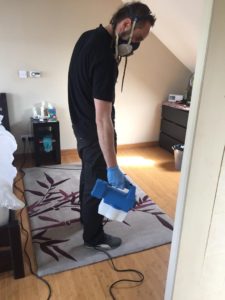 Alexander Clarke is one of the first exterminators in London and ever since he began his career, he's proved to be reliable, skilled and effective. He is an expert in dealing with wasps and wasp nests, as well as other unwanted insects.
He has vast knowledge about various types of household pests, their life cycles and habits, and is masterful in applying professional anti-insect treatments and methods. He covers the entire area of London and delivers quick and efficient results. You can listen to his advice and secure your home from future pest problems. He will make sure your home is treated thoroughly.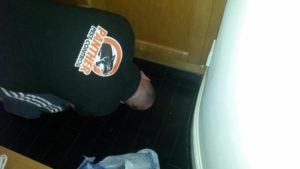 To help you in the fight with rats and mice, Noah Walker is perfectly trained and qualified in employing industry-approved rodent control methods, including setting up traps, the use of rodenticides, sealing points of entry, etc. He has been working as an exterminator with Panther Pest Control for over 3 years and is unequalled in finding the rodents' nests, entry points and routes.
He is the leader of a couple of rodent control teams and helps train new technicians.
We've made sure to answer most of the questions we get asked about the services that we offer. You can find the answers to your questions here.
Pest Control Specialists Are in Your Area
Vermin do not have boundaries. They do not have favourite cities. They are everywhere. We operate in London and are ready to help with your pest problem every day of the week or the weekend. Don't hesitate to call for an emergency pest problem. Teams of pest exterminators are in the M25 area and will come to the rescue as soon as possible.
Pest control specialists you can trust
Panther Pest Control always makes sure that the job is done up to the highest standard. If you are in need of a short-notice or an emergency pest control treatment, call us on 020 3404 5177 without delay or fill in our contact form at any time. We'll get back to you with a free quote ASAP!