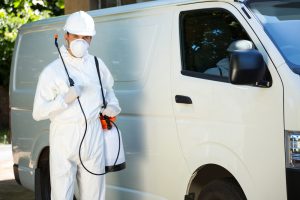 Unfortunately, pests are a common problem in many residential and commercial properties. When it comes to removing bed bugs, cockroaches, rats or any other type of vermin, just rely on Panther Pest Control in Kennington. Our quality pest control services will save you time, money and headaches. We have the required modern equipment and eco-friendly products to handle the pests in your home or business place in a safe, quick and reliable manner.
Our professional pest exterminators understand what resources really work, and when and how to use them. They always strive to apply environmentally friendly approaches, and the usage of chemicals is kept to a minimum – only in very extreme pest removal situations. The professional team of Panther Pest Control don't just remove the pests but exterminate them for good. Booking us will bring you the following great benefits:
Peace of mind – Getting rid of the pests will ensure the safety of your home and your peace of mind.
Professional pest removal help in emergency situations – We offer same-day services to respond quickly to your pest eradication problems.
Vetted, insured and well-trained pest controllers – Our professional staff have passed extensive training and possess the needed knowledge to satisfy all of your pest removal needs.
An efficient pest control service – We will not just remove the pests and leave but also will clean and disinfect your area to the smallest detail.
More about Our Professional Pest Treatment in Kennington
We will conduct a full inspection of your property to identify the root of your problem. Then, we will decide which treatment is most appropriate for your pest challenge. After applying the correct approach for removing the pests, we will thoroughly clean the area. If needed, we can schedule a follow-up visit to ensure the vermin is completely handled.
Our company also deliver dead animal disposal and regular pest prevention services. To book the best option for you, please dial 020 3404 5177 or complete the online contact form.
We offer pest control also in: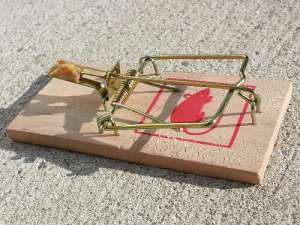 Rodent traps is a non-chemical solution for pest infestations of rodents. There is no pollution with chemicals when rat traps are used and you can easily find the carcass of the dead rodent after it's exterminated. This makes its disposal much easier.
Proper food bait is required to lure the rodent into the trap. This means whoever is laying the traps should think carefully of what is the most comfortable food for the particular infestation as other animals should not be attracted by the bait, otherwise serious issues may occur.
What we recommend as bait is nuts, chocolate, cereal grains, meat and other food rich in carbohydrates.
Mind that rats are very suspicious about anything new in their environment and traps will initially cause discomfort and a sense of threat among the rodents. This may last for weeks which means the vermin will only chop tiny bits off the bait and snapping them inside the trap will take time.
Once a few of them fall victims to the device, lay the traps somewhere else among the property and change the bait. This will give higher effectiveness for extermination.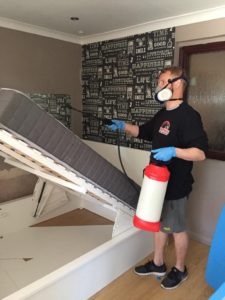 Matteo Grader is the bed bugs expert. He is responsible for domestic pest control sessions in London, and exclusively specialises in bed bugs treatment services. He has several years of experience in dealing with bed bug infestations and other pest issues.
Matteo also helps train new exterminators. He will advise you on the most effective pest prevention and proofing methods so that your home stays vermin-free in the future.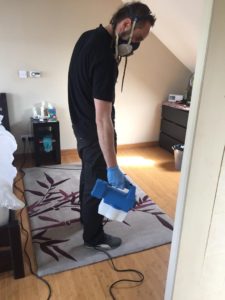 Alexander Clarke is one of the first exterminators in London and ever since he began his career, he's proved to be reliable, skilled and effective. He is an expert in dealing with wasps and wasp nests, as well as other unwanted insects.
He has vast knowledge about various types of household pests, their life cycles and habits, and is masterful in applying professional anti-insect treatments and methods. He covers the entire area of London and delivers quick and efficient results. You can listen to his advice and secure your home from future pest problems. He will make sure your home is treated thoroughly.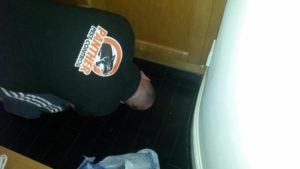 To help you in the fight with rats and mice, Noah Walker is perfectly trained and qualified in employing industry-approved rodent control methods, including setting up traps, the use of rodenticides, sealing points of entry, etc. He has been working as an exterminator with Panther Pest Control for over 3 years and is unequalled in finding the rodents' nests, entry points and routes.
He is the leader of a couple of rodent control teams and helps train new technicians.
We've made sure to answer most of the questions we get asked about the services that we offer. You can find the answers to your questions here.
Pest Control Specialists Are in Your Area
Vermin do not have boundaries. They do not have favourite cities. They are everywhere. We operate in London and are ready to help with your pest problem every day of the week or the weekend. Don't hesitate to call for an emergency pest problem. Teams of pest exterminators are in the M25 area and will come to the rescue as soon as possible.
Pest control specialists you can trust
Panther Pest Control always makes sure that the job is done up to the highest standard. If you are in need of a short-notice or an emergency pest control treatment, call us on 020 3404 5177 without delay or fill in our contact form at any time. We'll get back to you with a free quote ASAP!