Expert Pest Control in Lambeth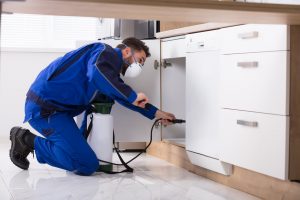 Does your home in Lambeth have unwanted guests? Nearly all houses have pests of some sort – but you can never really get rid of them with domestic sprays and traps – there's always some that survive – and then they go into hiding and breed. And before long, they're back again, stronger than before, because they've adapted to your sprays. Year after year, you put up with the pests, as they spread germs and dirt throughout your house. We can stop the losing battle we guarantee it – if the pests return in a reasonable time, then we'll apply another treatment, free of charge.
We will work with you to show you how to reduce your pest problems without ever using a drop of pesticide – a process known as Integrated Pest Management. We are your best value in Lambeth and we have very low overhead and those savings are passed on to you. Nowhere else will you find a pest control company as caring, prompt, or as affordable as we are.
When you need pest control, remember that our professional, knowledgeable team of exterminator experts can help you with any pest problem you have. We have years of experience dealing with all kinds of pesky pests in Lambeth – for homes, gardens, and businesses of every type. We can also come to your home or business and perform a complete evaluation of your access points and a pest analysis. Then, we can work with you to prevent future infestations of pests.
Panther Pest Control believes in long term client relationships. Most of our clients have been with us for several years, some since we began in 2012. We guarantee our services unconditionally or your money back. We put you in charge. Other residential pest control companies in Lambeth will require you to sign a contract locking you into a long term commitment with service you may find to be sub-par. With Panther Pest Control, you can cancel your service whenever you want to, no questions asked.
Panther Pest Control company specializes in providing both commercial and residential pest control services in Lambeth. Further, we use cost-effective and environment-friendly techniques, which do not cause any harm to pets and humans. Our skilled technicians have years of experience working as a pest controller. Using cutting edge tools, they sweep unwanted pests and insects out of your homes without causing any harm to your family members.
Do you have a pest problem in Lambeth? Have you tried to rid them, but they just come back stronger? Call us for advice. We can explain why the problem keeps returning, and suggest different solutions. Call Panther Pest Control on 020 3404 5177 and describe your problem.
We offer pest control also in:
Glues and sticky boards are considered an inhumane rodent control method. Thus, in some countries, such products are strictly regulated and pest control companies are not allowed to use them for treatments.
Basically, sticky boards consist of a piece of the hard surface covered in glue on top of which bait is placed. The glue is super sticky and with an instant effect. One a rodent gets on it, it literally starts dissolving on top of it. While dying, the rat or mice is making constant squeaking noises.
The main disadvantage of glue boards is that it may trap other animals, mostly pets such as snakes, cats, birds and more.
This may lead to fatal consequences if urgent action is not taken.
It may take up to 5 days for a rodent trapped on a glue board to die. The outcome would probably happen because of starvation or dehydration, it's also possible that other animals would try to consume the trapped one. This whole mess can be easily avoided by using another method for rodent extermination.
At Panther Pest Control we recommend NOT to use glue boards as a solution for any rodent infestation, no matter the scale of the invasion of rats or mice into your property.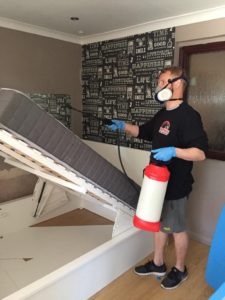 Matteo Grader is the bed bugs expert. He is responsible for domestic pest control sessions in London, and exclusively specialises in bed bugs treatment services. He has several years of experience in dealing with bed bug infestations and other pest issues.
Matteo also helps train new exterminators. He will advise you on the most effective pest prevention and proofing methods so that your home stays vermin-free in the future.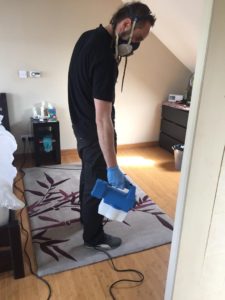 Alexander Clarke is one of the first exterminators in London and ever since he began his career, he's proved to be reliable, skilled and effective. He is an expert in dealing with wasps and wasp nests, as well as other unwanted insects.
He has vast knowledge about various types of household pests, their life cycles and habits, and is masterful in applying professional anti-insect treatments and methods. He covers the entire area of London and delivers quick and efficient results. You can listen to his advice and secure your home from future pest problems. He will make sure your home is treated thoroughly.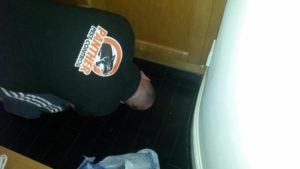 To help you in the fight with rats and mice, Noah Walker is perfectly trained and qualified in employing industry-approved rodent control methods, including setting up traps, the use of rodenticides, sealing points of entry, etc. He has been working as an exterminator with Panther Pest Control for over 3 years and is unequalled in finding the rodents' nests, entry points and routes.
He is the leader of a couple of rodent control teams and helps train new technicians.
We've made sure to answer most of the questions we get asked about the services that we offer. You can find the answers to your questions here.
Pest Control Specialists Are in Your Area
Vermin do not have boundaries. They do not have favourite cities. They are everywhere. We operate in London and are ready to help with your pest problem every day of the week or the weekend. Don't hesitate to call for an emergency pest problem. Teams of pest exterminators are in the M25 area and will come to the rescue as soon as possible.
Pest control specialists you can trust
Panther Pest Control always makes sure that the job is done up to the highest standard. If you are in need of a short-notice or an emergency pest control treatment, call us on 020 3404 5177 without delay or fill in our contact form at any time. We'll get back to you with a free quote ASAP!