Pest Control Services in Belgravia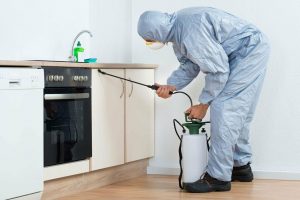 Do you have mice in the attic? Or you're fighting any other pests? Let us help you solve your vermin problem. Panther Pest Control in Belgravia can provide you with a range of pest removal and prevention services to guarantee the clean, hygienic and healthy environment you and your family deserve. We can easily handle all kinds of vermin, including mice, rats, cockroaches, ticks, flies, mosquitos, woodworms, wasps, termites, and other creatures that can affect your health and well-being.


Hire Our Pest Control Service in Belgravia and Receive Great Benefits
Emergency and discreet pest removal treatments – We offer special pest eradication options for those of our clients who want nobody to be aware of their vermin issues. We can remove your pest problem in a timely and discreet manner.
Great experienced pest removers – Our technicians have handled various pest removal and control situations and continue doing it with attention to detail and great dedication. They have the know-how to cope with even the most complex vermin issue in an easy and reliable way.
Cleaning after the service performance – We will not just eradicate the pests but also clean the area after the treatment, leaving you to enjoy a clean and hygienic place.
Calm and healthy sleep – Our skilful experts will eliminate the mosquitos, fleas, bed bugs, fleas and other harmful organisms that affect your sleep. They will ensure the free of vermin and relaxing sleeping area you need.
What Our Pest Control Service in Belgravia Involves
Before completing whatever service from ours, we will come to thoroughly inspect your property. In this manner, we will be able to find the root of your vermin problem and identify the best method for its removal. We will apply the appropriate pest eradication treatment when it is convenient for you, or if the issue cannot be delayed any more, we will start the needed job immediately. After the pest removal procedure is performed, we will diligently clean your area. Your place will be left clean and hygienic. If needed, we can revisit you to make sure the issue is absolutely handled.
We offer pest control also in:
Fungus gnats (Sciaroidea)
Panther Pest Control continues the list of flower insects with fungus gnats.
You can see these fly near or run across the soil surface under a plant, light also attracted them. Immature forms of fungus gnats – the whitish larvae – feed on fungi growing in the soil or decaying organic material.
Some species feed on roots, which is ultimately damaging to young plants. However, older plants may suffer too – they lose their normal healthy appearance, heavily infested plants can lose leaves. Fungus gnats can become a problem if you overwater your plant or potting soil is rich in organic matter.
How to eliminate:
Dry conditions kill the larva,
allow the soil to dry between watering
use products with strains of the biological control agent Bacillus thuringiensis, apply it to the soil gradually for control.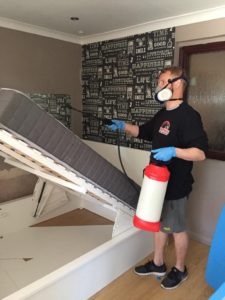 Matteo Grader is the bed bugs expert. He is responsible for domestic pest control sessions in London, and exclusively specialises in bed bugs treatment services. He has several years of experience in dealing with bed bug infestations and other pest issues.
Matteo also helps train new exterminators. He will advise you on the most effective pest prevention and proofing methods so that your home stays vermin-free in the future.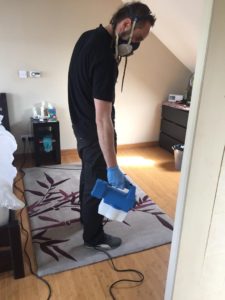 Alexander Clarke is one of the first exterminators in London and ever since he began his career, he's proved to be reliable, skilled and effective. He is an expert in dealing with wasps and wasp nests, as well as other unwanted insects.
He has vast knowledge about various types of household pests, their life cycles and habits, and is masterful in applying professional anti-insect treatments and methods. He covers the entire area of London and delivers quick and efficient results. You can listen to his advice and secure your home from future pest problems. He will make sure your home is treated thoroughly.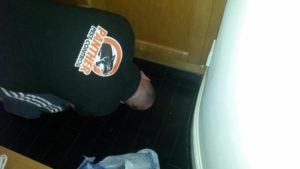 To help you in the fight with rats and mice, Noah Walker is perfectly trained and qualified in employing industry-approved rodent control methods, including setting up traps, the use of rodenticides, sealing points of entry, etc. He has been working as an exterminator with Panther Pest Control for over 3 years and is unequalled in finding the rodents' nests, entry points and routes.
He is the leader of a couple of rodent control teams and helps train new technicians.
We've made sure to answer most of the questions we get asked about the services that we offer. You can find the answers to your questions here.
Pest Control Specialists Are in Your Area
Vermin do not have boundaries. They do not have favourite cities. They are everywhere. We operate in London and are ready to help with your pest problem every day of the week or the weekend. Don't hesitate to call for an emergency pest problem. Teams of pest exterminators are in the M25 area and will come to the rescue as soon as possible.
Pest control specialists you can trust
Panther Pest Control always makes sure that the job is done up to the highest standard. If you are in need of a short-notice or an emergency pest control treatment, call us on 020 3404 5177 without delay or fill in our contact form at any time. We'll get back to you with a free quote ASAP!