Quality Pest Control Services in Marble Arch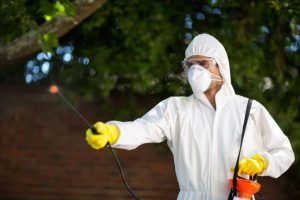 How to remove the bed bugs from your bedroom? Or you're struggling with cockroaches in the kitchen? Whatever your pest removal issue is, we have the solution for it. We can cope with a range of vermin problems, such as wasps, mosquitos, ticks, bed bugs, cockroaches, rodents, woodworms and others. You don't know the place of the infestation? Don't worry about it. Our skilful technicians can find the spot where the pests are hiding and identify the right pest eradication treatment.
Enjoy Amazing Perks from Our Pest Prevention Services in Marble Arch
Flexible and local services – We deliver our pest control solutions whenever you want and wherever you're located in Marble Arch.
Fully insured, properly uniformed, and extensively trained technicians – Our team members are familiar with the most modern pest control techniques and methods and possess the necessary skills and qualities to handle any specific vermin problem professionally.
A range of services for all your pest removal needs – We provide one-off pest control options as well as regular services for pest prevention.
High-quality customer care and support – Our friendly office advisers are available 24/7 to answer your questions or help you make a booking with us.
Receive the Highest Quality of Pest Control Service in Marble Arch
Our pest exterminators will inspect your area before starting any job. When they identify the level of infestation, the specialists will offer you a fair quote for a suitable treatment. If you're happy with the price, the service can be completed immediately – if it is needed or at other time you point as convenient for you.
You will also have free pest control advice from our friendly exterminators on how to protect your home or office from future infestations. But not only that! We also deliver dead animal disposal services.
Share Your Vermin Situation with Us Now!
No matter how complex your pest problem may seem to you, just pick up the phone, dial 020 3404 5177 and tell us what pests you're fighting. We will send you our pest removers to eliminate the issue in an easy and professional manner – without a hassle.
The triumphant Marble Arch was built in the 19th-century, was designed by the architect John Nash in 1827 and it gives its name to the surrounding area, in particular, the southern part of Edgware Road, the area is full of spa spots and shopping centres. In close proximity of the arch, you can find  Hyde Park, The Kensington Palace, Buckingham Palace, The Serpentine and its galleries. Marble Arch is also the home of the reality TV shows – Lime Pictures.
We offer pest control also in:
Biological Pest Control Method Advantages and Benefits
The positive effects of biological pest control are unquestionable. It's something that occurs in nature organically and people make further developments to get the most of what Earth provides us as methods of organic pest control.
Some are still confused what are the actual advantages and benefits of the biological pest control processes. That's why we are about to point out the 3 primary advantages, which make any organic pest control efforts totally reasonable.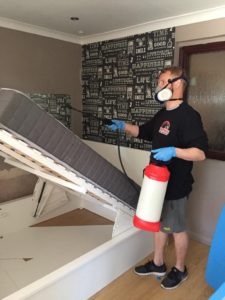 Matteo Grader is the bed bugs expert. He is responsible for domestic pest control sessions in London, and exclusively specialises in bed bugs treatment services. He has several years of experience in dealing with bed bug infestations and other pest issues.
Matteo also helps train new exterminators. He will advise you on the most effective pest prevention and proofing methods so that your home stays vermin-free in the future.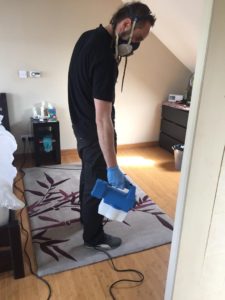 Alexander Clarke is one of the first exterminators in London and ever since he began his career, he's proved to be reliable, skilled and effective. He is an expert in dealing with wasps and wasp nests, as well as other unwanted insects.
He has vast knowledge about various types of household pests, their life cycles and habits, and is masterful in applying professional anti-insect treatments and methods. He covers the entire area of London and delivers quick and efficient results. You can listen to his advice and secure your home from future pest problems. He will make sure your home is treated thoroughly.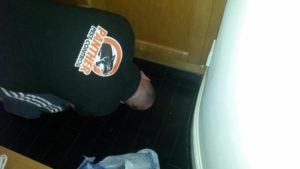 To help you in the fight with rats and mice, Noah Walker is perfectly trained and qualified in employing industry-approved rodent control methods, including setting up traps, the use of rodenticides, sealing points of entry, etc. He has been working as an exterminator with Panther Pest Control for over 3 years and is unequalled in finding the rodents' nests, entry points and routes.
He is the leader of a couple of rodent control teams and helps train new technicians.
We've made sure to answer most of the questions we get asked about the services that we offer. You can find the answers to your questions here.
Pest Control Specialists Are in Your Area
Vermin do not have boundaries. They do not have favourite cities. They are everywhere. We operate in London and are ready to help with your pest problem every day of the week or the weekend. Don't hesitate to call for an emergency pest problem. Teams of pest exterminators are in the M25 area and will come to the rescue as soon as possible.
Pest control specialists you can trust
Panther Pest Control always makes sure that the job is done up to the highest standard. If you are in need of a short-notice or an emergency pest control treatment, call us on 020 3404 5177 without delay or fill in our contact form at any time. We'll get back to you with a free quote ASAP!