Pest Control Ladbroke Grove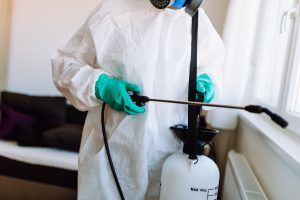 You need professional help to handle a pest problem in Ladbroke Grove? Simply share with us what your vermin issue is, and we will come to remove it as quickly as possible. We offer a great variety of pest control services that are flexible enough to suit the needs and requirements of any individual client. No matter the type of your problem and when you want us to deliver the best option for you, we can satisfy all your pest removal wishes.
We work with great experienced pest controllers who are able to cope with a range of common pests, including but not limited to, wasps, fleas, cockroaches, bed bugs, mosquitos, flies, rodents and pigeons. To guarantee your complete peace of mind and convenience, our specialists offer discreet pest eradication services.
Receive Great Benefits from Our Pest Control Service in Ladbroke Grove
Professionally trained and responsive pest controllers
All necessary equipment and efficient products for your pest eradication job
Non-stop customer service for a quick response
Great discounts – ask our sales specialists how you can benefit from our special offers
Flexible working schedule
Expect a High-Quality Service Performance by Our Pest Removers in Ladbroke Grove
When our specialists arrive at your place at the right time, they will carefully listen to your pest removal needs. If you cannot point out the affected area, don't worry, they can find it. After conducting a full property inspection and identifying the level of infestation, the technicians will choose the suitable pest removal service and give you a correct quote for it. If it is necessary, the treatment can be performed immediately or at another time suitable for your schedule.
Furthermore, we can deliver pest-proofing options to block all entry spots and protect your premises from future infestations. On your request, our team can also provide you with a discreet pest removal service – for your complete peace of mind.
Book an Efficient Pest Control Service in Ladbroke Grove Now!
We are available at any given moment to take your call and know about your specific vermin challenge. Simply contact us on 020 3404 5177 or complete the online request a quote form that you will easily find on our website.
Ladbroke Grove is a road in West London's Kensington and Chelsea. The road is named after James Weller Ladbroke who developed the Ladbroke Estate in the 1840s. One of the best places to visit in Ladbroke Grove is the Electric Cinema in which you can enjoy the comfort of a sofa, huge armchair or even a double bed, there are even events few times a year that include eating and drinking during your favourite movie. The famous punk group The Clash also formed in the area in 1976. The most notable resident of Ladbroke Grove is the cartoonist that illustrated the novels of Charles Dickens as "Phiz".
We offer pest control also in:
Where Do Queen Wasps Hibernate?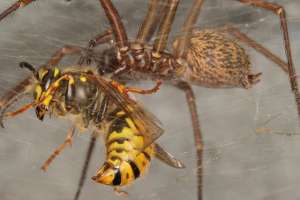 Wasp queens look for narrow places under a shelter where they can get into during the winter. The place should protect them mostly from temperatures but from humidity and predators as well. Crevices and holes into the walls of the building provide good shelter.
No matter how well they hide, almost all wasp queens that have been produced in the nest die during the winter as they become victims of other animals, mostly arachnids like spiders who hide in the same places where the queens hibernate.
Another major threat for the hibernating queens is warm winters. When wasps wake up too early, there is no food for them and starvation wipes them out in a short time.
Hornets may be a terrible disaster when they wake up too early, especially if they are Asian hornets. Panther Pest Control can help you with that.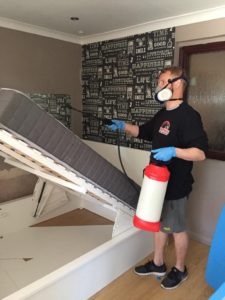 Matteo Grader is the bed bugs expert. He is responsible for domestic pest control sessions in London, and exclusively specialises in bed bugs treatment services. He has several years of experience in dealing with bed bug infestations and other pest issues.
Matteo also helps train new exterminators. He will advise you on the most effective pest prevention and proofing methods so that your home stays vermin-free in the future.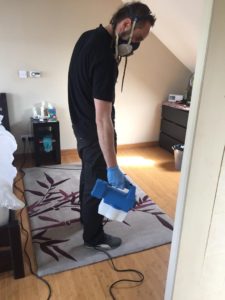 Alexander Clarke is one of the first exterminators in London and ever since he began his career, he's proved to be reliable, skilled and effective. He is an expert in dealing with wasps and wasp nests, as well as other unwanted insects.
He has vast knowledge about various types of household pests, their life cycles and habits, and is masterful in applying professional anti-insect treatments and methods. He covers the entire area of London and delivers quick and efficient results. You can listen to his advice and secure your home from future pest problems. He will make sure your home is treated thoroughly.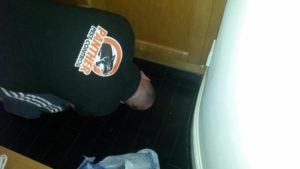 To help you in the fight with rats and mice, Noah Walker is perfectly trained and qualified in employing industry-approved rodent control methods, including setting up traps, the use of rodenticides, sealing points of entry, etc. He has been working as an exterminator with Panther Pest Control for over 3 years and is unequalled in finding the rodents' nests, entry points and routes.
He is the leader of a couple of rodent control teams and helps train new technicians.
We've made sure to answer most of the questions we get asked about the services that we offer. You can find the answers to your questions here.
Pest Control Specialists Are in Your Area
Vermin do not have boundaries. They do not have favourite cities. They are everywhere. We operate in London and are ready to help with your pest problem every day of the week or the weekend. Don't hesitate to call for an emergency pest problem. Teams of pest exterminators are in the M25 area and will come to the rescue as soon as possible.
Pest control specialists you can trust
Panther Pest Control always makes sure that the job is done up to the highest standard. If you are in need of a short-notice or an emergency pest control treatment, call us on 020 3404 5177 without delay or fill in our contact form at any time. We'll get back to you with a free quote ASAP!