You have a big problem with pests and need a quick solution? We can help you! We can handle various pest issues, such as bed bugs, cockroaches, wasps, fleas, ticks, woodworms, rats, mice, mosquitos, flies, pigeons, and other harmful organisms. The pest control solutions we offer are an ideal alternative to maintain your home or commercial place free of vermin at all times and protect it from infestations or damage. They are delivered when it is convenient for you – by fully insured and qualified technicians.
Get Unique Benefits when Booking with Us in Chelsea
Emergency pest control services – We can provide you with pest eradication treatments at short notice.
Great discounts – We offer a membership program which allows you to benefit from a fantastic discount. Ask our sales representatives about how you can join it.
Discreet pest removal – If you wish nobody to know about your vermin challenge, you can book our discreet pest eradication service.
Reliable, local pest controllers – Our technicians can meet the latest safety and health regulations, and are available to deliver excellent service to any place in the area of Chelsea.
Receive an Excellent Pest Control Service from Us in Chelsea
Equipped with a range of useful tools, our experts will easily remove the vermin from your place and protect it from future invasions. Our staff is supplied with UV vacuum cleaners, heat treatment machines, pigeon spikes, vent meshes, and other helpful items and materials to satisfy all of your pest control needs and requirements.
The pest removal specialists will come at the scheduled time to assess your area and see what the level of infestation is. After that, they will determine the best pest eradication treatment for your particular problem and provide you with a quote for the job required. If you need it, the service can be delivered instantly or you can get it at another time convenient for you.
How to Hire Our Skilled Pest Control Technicians in Chelsea?
Hiring our staff is so easy. You simply have to call us on 020 3404 5177 or complete the online request a quote form. Our phone lines and online contact options are available for you 24/7.
Chelsea is an area in South West London and lies entirely in the Royal Borough of Kensington and Chelsea, with many things to offer to its visitors, for example, Chelsea is the home turf of two of the most famous English clubs – Chelsea FC and Fulham FC. In the early days, Chelsea was a fishing village. The growth of Chelsea to be one of the more notable areas of London began in Victorian times when it was known as London's bohemian quarter because of the many writers and artists that lived there such as Oscar Wilde, Thomas Carlyle, Sir Laurence Olivier, Alfred Hitchcock, George Eliot. Today their homes achievements are marked with "London's blue plaques".
We offer pest control also in: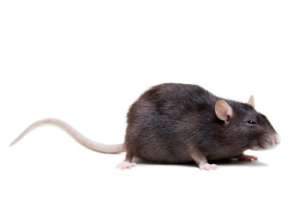 Apperances
The black rat is between 16–24cm in length. Its tail is longer than the head and body;
It grows up to 200g in weight;
They have a pointed nose, large ears and a slender body when compared to the Brown Rat.
Life Cycle
They produce 5–10 young per litter, and have between 3–6 litters a year;
The gestation period is about 3 weeks;
Reach sexual maturity between 12–16 weeks after the birth.
Habits
They often climb as they are incredibly agile;
They don't really like to burrow and they are rarely found outdoors in the UK;
Preferred food – moist fruits. Black Rats will eat around 15g of food a day and drink 15ml.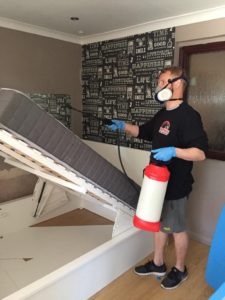 Matteo Grader is the bed bugs expert. He is responsible for domestic pest control sessions in London, and exclusively specialises in bed bugs treatment services. He has several years of experience in dealing with bed bug infestations and other pest issues.
Matteo also helps train new exterminators. He will advise you on the most effective pest prevention and proofing methods so that your home stays vermin-free in the future.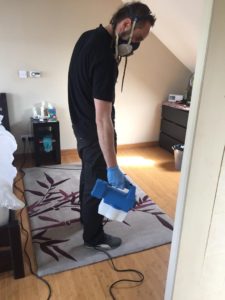 Alexander Clarke is one of the first exterminators in London and ever since he began his career, he's proved to be reliable, skilled and effective. He is an expert in dealing with wasps and wasp nests, as well as other unwanted insects.
He has vast knowledge about various types of household pests, their life cycles and habits, and is masterful in applying professional anti-insect treatments and methods. He covers the entire area of London and delivers quick and efficient results. You can listen to his advice and secure your home from future pest problems. He will make sure your home is treated thoroughly.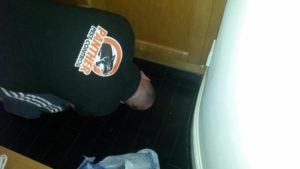 To help you in the fight with rats and mice, Noah Walker is perfectly trained and qualified in employing industry-approved rodent control methods, including setting up traps, the use of rodenticides, sealing points of entry, etc. He has been working as an exterminator with Panther Pest Control for over 3 years and is unequalled in finding the rodents' nests, entry points and routes.
He is the leader of a couple of rodent control teams and helps train new technicians.
We've made sure to answer most of the questions we get asked about the services that we offer. You can find the answers to your questions here.
Pest Control Specialists Are in Your Area
Vermin do not have boundaries. They do not have favourite cities. They are everywhere. We operate in London and are ready to help with your pest problem every day of the week or the weekend. Don't hesitate to call for an emergency pest problem. Teams of pest exterminators are in the M25 area and will come to the rescue as soon as possible.
Pest control specialists you can trust
Panther Pest Control always makes sure that the job is done up to the highest standard. If you are in need of a short-notice or an emergency pest control treatment, call us on 020 3404 5177 without delay or fill in our contact form at any time. We'll get back to you with a free quote ASAP!