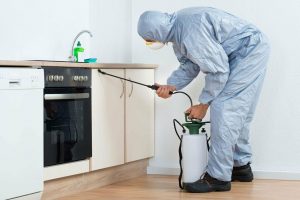 Whether you're planning an outdoor party and want to protect your guests from mosquito bites or want to remove the cockroaches from the bathroom but don't know where they're hiding, we can help you handle your pest situation. We at Panther Pest Control have the expertise and specialized equipment to solve any issues related to pests. It is easy for us to rid your domestic or commercial area of pests, such as flies, ticks, mosquitos, bed bugs, cockroaches, spiders, woodworms, rodents, birds and other creatures harmful to your health. We can even provide you with dead animal disposal options and pest proofing services.
To give you the right solution for you, firstly we will assess your area and find the root of your vermin problem. Then, we will apply the best treatment for you. Look at what fantastic benefits you will also enjoy when booking with us:
Highly skilled and experienced pest exterminators – The employees of our team have the expertise needed to evaluate your specific vermin situation in the correct manner and provide you with the most appropriate solution. They will give you a pest control service of the highest quality.
Efficient emergency pest control services – We can come and help you handle your vermin problem within the shortest possible time, no matter where you're located in Willesden.
Round-the-clock customer care – Our phone lines are open 24/7, so you can receive rapid responses to all of your queries related to our pest control in Willesden.
Better health and improved well-being – We will reduce the risk of various diseases by removing the pests from your living or working space. This will positively affect the condition of your property and the quality of your lifestyle.
When and How to Book with Us?
We are flexible enough to suit the schedule and certain requirements of each individual client. So, you can receive our assistance at a time convenient for you. Simply dial 020 3404 5177 and tell us when you want us to come and evaluate the pest control needs of your property. You can contact us 24/7 through the phone or online.
We offer pest control also in: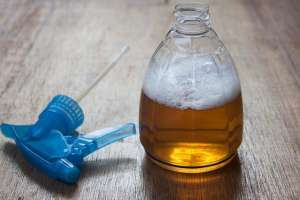 Tobacco is bad for anyone, not just humans, It's hazardous compounds kill pests such as caterpillars and aphids quickly.
200gr of tobacco mixed with water will deal some great damage to any pest insects in your garden. You can spray almost any plants except nightshades such as peppers, tomatoes, eggplants and more.
Lime sulfur and dormant oil
Lime sulfur and dormant oil are best used as a spray, applied directly on the trunk and branches of fruit trees while they are dormant. This will stop the oxygen to any insect eggs on the tree.
It's very important to point out that this mixture of sulfur and oil must be applied only during dormancy, otherwise it will cause inevitable damage to the tree.
For maximum efficiency, it's recommended to wait until daytime when the temperature is between 12 and 15 °C for 3 or 4 consecutive days. Apply the spray before the buds of the tree open. Applying too late or too early will lead to no success of the organic pest treatment.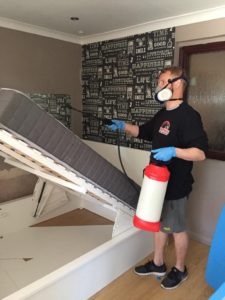 Matteo Grader is the bed bugs expert. He is responsible for domestic pest control sessions in London, and exclusively specialises in bed bugs treatment services. He has several years of experience in dealing with bed bug infestations and other pest issues.
Matteo also helps train new exterminators. He will advise you on the most effective pest prevention and proofing methods so that your home stays vermin-free in the future.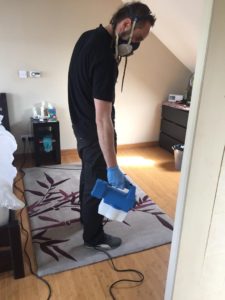 Alexander Clarke is one of the first exterminators in London and ever since he began his career, he's proved to be reliable, skilled and effective. He is an expert in dealing with wasps and wasp nests, as well as other unwanted insects.
He has vast knowledge about various types of household pests, their life cycles and habits, and is masterful in applying professional anti-insect treatments and methods. He covers the entire area of London and delivers quick and efficient results. You can listen to his advice and secure your home from future pest problems. He will make sure your home is treated thoroughly.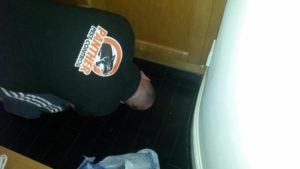 To help you in the fight with rats and mice, Noah Walker is perfectly trained and qualified in employing industry-approved rodent control methods, including setting up traps, the use of rodenticides, sealing points of entry, etc. He has been working as an exterminator with Panther Pest Control for over 3 years and is unequalled in finding the rodents' nests, entry points and routes.
He is the leader of a couple of rodent control teams and helps train new technicians.
We've made sure to answer most of the questions we get asked about the services that we offer. You can find the answers to your questions here.
Pest Control Specialists Are in Your Area
Vermin do not have boundaries. They do not have favourite cities. They are everywhere. We operate in London and are ready to help with your pest problem every day of the week or the weekend. Don't hesitate to call for an emergency pest problem. Teams of pest exterminators are in the M25 area and will come to the rescue as soon as possible.
Pest control specialists you can trust
Panther Pest Control always makes sure that the job is done up to the highest standard. If you are in need of a short-notice or an emergency pest control treatment, call us on 020 3404 5177 without delay or fill in our contact form at any time. We'll get back to you with a free quote ASAP!