Cockroaches or wasps can be a difficult challenge to handle. Sometimes a pest problem requires specialized equipment and professional expertise, especially when one's health can be affected. That is why we have created a full range of pest control services to take care of the safety and hygiene of your residential and commercial premises. We have reliable solutions for all kinds of vermin issues – from bed bug removal, wasp elimination and cockroach eradication to rodent extermination, bird control and many more options. With the proper pest removal products and highly efficient equipment, we will easily find the spot of your vermin problem and handle it in a quick and safe manner.
Take Unique Benefits from Our Pest Control Service in Bayswater
High quality of work – without any hassle
A variety of pest removal and prevention services for your residential or commercial properties
Pest control services at short notice – always when our schedule allows
Convenient booking slots to match your individual schedule
Specialized pest eradication equipment and eco-friendly products
Learn More about Our Pest Removal Service in Bayswater
Our skilful technicians will arrive at your area at the best time for you to carry out a full inspection before starting any job. When they find the place of the pests and determine the level of infestation, the specialists will identify the correct pest eradication method for your certain problem. If you're happy with the given quote, they can provide you with the service immediately – if it is required, or at another time that is more appropriate for you. The pest removers will utilize the most modern products and high-quality equipment to guarantee full eradication of all insects, rodents and birds. They are equipped with UV vacuum cleaners, heat treatment machines, pigeon spikes for bird control and other helpful tools for delivering excellent pest prevention services.
How to Book the Best Pest Control Option for You in Bayswater?​
To get a quote for a suitable pest control solution and make an appointment with us, please dial 020 3404 5177 or fill in the online contact form on our website. After listening to your needs and requirements, we will provide you with the pest removal service that is just right for you.
Bayswater is located in the City of Westminster and the Royal Borough of Kensington and Chelsea in central London. The residents of Bayswater can boast about having in proximity to their front yards one of the greatest greenspaces in London – Kensington Gardens and Hyde Park. Bayswater is popular as one of the most cosmopolitan areas that have many shops, hotels and a variety of restaurants which comes from the fact that the residents there is a mixture of many nations – English, Greek, French, Arab and American communities. Some of the most famous people that lived there are Tony Blair, Winston Churchill, Sting and many more.We offer pest control also in: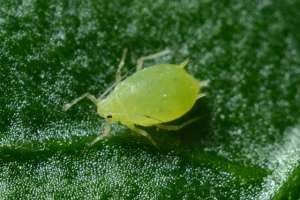 Aphids are small, soft-bodied, pear-shaped insects usually found feeding on the undersides of leaves or fresh growth, some of them feed on roots. As aphids feed, they produce a sugary substance, called honeydew, that makes leaves sticky and shiny.
Mould fungi might grow on the honeydew, making dark splotches on the plant's surface. In addition, new buds may become deformed and growth may slow down.


Panther Pest Control will help you eliminate:
handpick
spray with water
or wipe the insects with a cotton swab dipped in alcohol
repeat the treatment multiple times

If you take your houseplants outdoors, spray them with Neem oil extract, insecticidal soap, Pyrethrins, Imidacloprid, Acetamiprid, Permethrin, or Cyfluthrin to control aphids.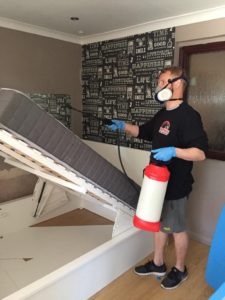 Matteo Grader is the bed bugs expert. He is responsible for domestic pest control sessions in London, and exclusively specialises in bed bugs treatment services. He has several years of experience in dealing with bed bug infestations and other pest issues.
Matteo also helps train new exterminators. He will advise you on the most effective pest prevention and proofing methods so that your home stays vermin-free in the future.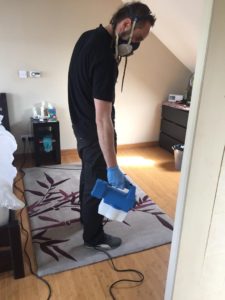 Alexander Clarke is one of the first exterminators in London and ever since he began his career, he's proved to be reliable, skilled and effective. He is an expert in dealing with wasps and wasp nests, as well as other unwanted insects.
He has vast knowledge about various types of household pests, their life cycles and habits, and is masterful in applying professional anti-insect treatments and methods. He covers the entire area of London and delivers quick and efficient results. You can listen to his advice and secure your home from future pest problems. He will make sure your home is treated thoroughly.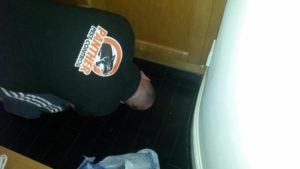 To help you in the fight with rats and mice, Noah Walker is perfectly trained and qualified in employing industry-approved rodent control methods, including setting up traps, the use of rodenticides, sealing points of entry, etc. He has been working as an exterminator with Panther Pest Control for over 3 years and is unequalled in finding the rodents' nests, entry points and routes.
He is the leader of a couple of rodent control teams and helps train new technicians.
We've made sure to answer most of the questions we get asked about the services that we offer. You can find the answers to your questions here.
Pest Control Specialists Are in Your Area
Vermin do not have boundaries. They do not have favourite cities. They are everywhere. We operate in London and are ready to help with your pest problem every day of the week or the weekend. Don't hesitate to call for an emergency pest problem. Teams of pest exterminators are in the M25 area and will come to the rescue as soon as possible.
Pest control specialists you can trust
Panther Pest Control always makes sure that the job is done up to the highest standard. If you are in need of a short-notice or an emergency pest control treatment, call us on 020 3404 5177 without delay or fill in our contact form at any time. We'll get back to you with a free quote ASAP!