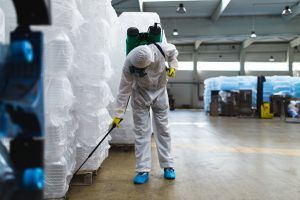 Do you have a pest control problem around your home in Wandsworth? Don't worry about that! We will take care of your pest control problem in a safe and discreet manner. We have a qualified team and professional equipment to meet your high requirements and give you a pest control service that is just right for you. The solutions we offer are suitable for homes, offices, flats, studios, restaurants, hotels and other kinds of residential and commercial places.
What You Will Receive from Our Professional Pest Control Service in Wandsworth
Immediate help for your pest removal situation
Discreet pest elimination service
High-quality pest removal equipment
eco-friendly treatment methods
fully insured and experienced staff
24/7 customer care and support via the phone or online
What Our Pest Control Specialists Will Do for You
First of all, a pest control expert will come to you to assess your pest control situation and identify the most suitable method for removing the problem. Then all pests that are bothering you will be completely eradicated with the proper method and products. You will even receive professional advice on how to prevent the problem from reoccurring and how to protect your home from future infestations.
Our technicians are familiar with the most modern pest elimination procedures and have passed many assessments to meet the latest health and safety regulations, including COSHH 1988. They are able to handle a variety of pests, including rodents, mice, bedbugs, cockroaches, pigeons, and others that may cause damage to your property or spread different illnesses.
Contact Us for a Booking or for More Information!
When it comes to getting rid of vermin, just rely on our pest controllers in Wandsworth! Simply reach us by dialling 020 3404 5177 or by completing the online contact form. You can also chat with us when it is convenient for you. We are available 24/7 to answer your questions or help with your booking.
Wandsworth was named after the river Wandle. Stretching from Wimbledon Common to Battersea Park with a total territory of 4.2 miles it makes it the 9th biggest borough of London in terms of geographical area. Wandsworth is also considered to be the home of the first community railroad(Surrey Iron Railway)  and also the biggest prison in London, formerly known as Surrey House of Corrections and now is just Wandsworth Prison which held the famous Oscar Wilde in 1895 and was also a set for the grand escape of the legendary train robber – Ronnie Biggs. Some of the famous persons that started their life from Wandsworth include Kevin Spacey, Thomas Cromwell, David Lloyd George, Mark Owen, Keira Knightley and Sadiq Khan.
We offer pest control also in: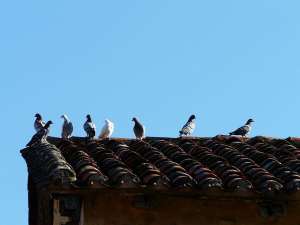 In the United Kingdom some bird species are considered as pests. If you ask anyone who've had birds landing, roosting and nesting in their business property, he will be glad to hear that there are plenty of methods to eliminate or deter these nuisance pests.
In large numbers birds can be responsible for variety of problems to your business such as pigeon diseases spread through their feces, including histoplasmosis, cryptococcosis, and psittacosis. It's really important to take measures on time, otherwise some damage to property and equipment may also occur.
Another problem that farmers may face is birds attacking their crops and fruit orchards. Several bird control methods may solve this problem. The most effective ones are generally a combination of a few pest control techniques.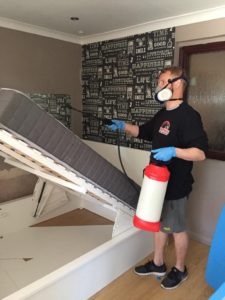 Matteo Grader is the bed bugs expert. He is responsible for domestic pest control sessions in London, and exclusively specialises in bed bugs treatment services. He has several years of experience in dealing with bed bug infestations and other pest issues.
Matteo also helps train new exterminators. He will advise you on the most effective pest prevention and proofing methods so that your home stays vermin-free in the future.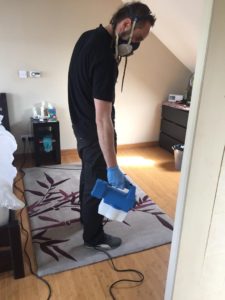 Alexander Clarke is one of the first exterminators in London and ever since he began his career, he's proved to be reliable, skilled and effective. He is an expert in dealing with wasps and wasp nests, as well as other unwanted insects.
He has vast knowledge about various types of household pests, their life cycles and habits, and is masterful in applying professional anti-insect treatments and methods. He covers the entire area of London and delivers quick and efficient results. You can listen to his advice and secure your home from future pest problems. He will make sure your home is treated thoroughly.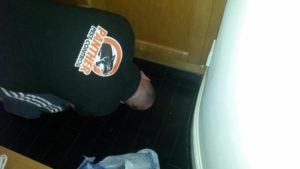 To help you in the fight with rats and mice, Noah Walker is perfectly trained and qualified in employing industry-approved rodent control methods, including setting up traps, the use of rodenticides, sealing points of entry, etc. He has been working as an exterminator with Panther Pest Control for over 3 years and is unequalled in finding the rodents' nests, entry points and routes.
He is the leader of a couple of rodent control teams and helps train new technicians.
We've made sure to answer most of the questions we get asked about the services that we offer. You can find the answers to your questions here.
Pest Control Specialists Are in Your Area
Vermin do not have boundaries. They do not have favourite cities. They are everywhere. We operate in London and are ready to help with your pest problem every day of the week or the weekend. Don't hesitate to call for an emergency pest problem. Teams of pest exterminators are in the M25 area and will come to the rescue as soon as possible.
Pest control specialists you can trust
Panther Pest Control always makes sure that the job is done up to the highest standard. If you are in need of a short-notice or an emergency pest control treatment, call us on 020 3404 5177 without delay or fill in our contact form at any time. We'll get back to you with a free quote ASAP!