You just want to protect your home from pests or you already have a vermin problem and need an immediate solution? We can handle all your issues related to pest control. Our company specializes in a variety of pest eradication and prevention services that can keep any property clean and healthy. We can give you an option that perfectly matches your individual pest control needs. No matter if you want us to remove mosquitos, fleas, ticks, wasps, rats or pigeons, we can always find the best solution for your problem. Furthermore, we can provide you with dead animal disposal.
Why Choose Exactly Our Pest Removal Services in Isleworth
Emergency pest eradication assistance – We can give you a helping hand at short notice
Carefully chosen products – The tools and resources we apply for pest removal are harmless for our clients' health and the environment.
Specialized pest control equipment – Our specialists have all the required tools to handle any specific pest eradication problem.
Discreet pest elimination solutions – It is not a problem for us to remove the harmful organisms from your premises in a manner that nobody will be aware of that.
More about Our Professional Pest Exterminators and Their Work
Our technicians have all the needed tools to service a wide range of pest prevention purposes. They are equipped with heat treatment machines, UV vacuum cleaners, pigeon spikes for bird control, door brushes to block access of rodents, and other useful pest control items. Our professionals have passed the needed evaluations to meet the latest health and safety regulations.
When you call us and share your vermin problem, we will arrange an appointment with our local experts. Our staff will come at the right time to assess the pest control needs of your place and give you a proper quote. The pest controllers will give you a solution tailored to your certain problem. They will visit your home as often as is required to ensure your issue is completely resolved.
Call Us Now! Let Us Protect Your Property from Pests!
To book a pest eradication service with us, please dial 020 3404 5177 or complete the online contact form on our website.
Isleworth is a riverside town settled in the west part of London (Hounslow). Isleworth used to have a film studio known as Isleworth Studios and  Worton Hall Studios, the most notable film of the studio was The African Queen, now Isleworth is home to the satellite television Sky since 1989. The most notable residents of the town are the artist Peter Oliver, Sir Joseph Banks, England's greatest botanist, Walter Booth, the creators of the first British cartoon movie and many more.
We offer pest control also in:
Rat Species in United Kingdom
Rats are considered as pest worldwide due to their capacity to be harmful to human's health by spreading life-threatening diseases. They can be the reason for lots of structural damage to your property and the number one suspect for stealing food.

The genus Rattus proper contains 64 extant species. The species most common in the UK are the Brown Rat (Rattus norvegicus) also known as the Norway Rat and the Black or Roof Rat (Rattus rattus). The second one is less commonly found and it's largely restricted to port areas.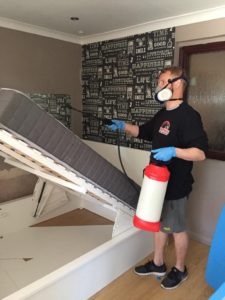 Matteo Grader is the bed bugs expert. He is responsible for domestic pest control sessions in London, and exclusively specialises in bed bugs treatment services. He has several years of experience in dealing with bed bug infestations and other pest issues.
Matteo also helps train new exterminators. He will advise you on the most effective pest prevention and proofing methods so that your home stays vermin-free in the future.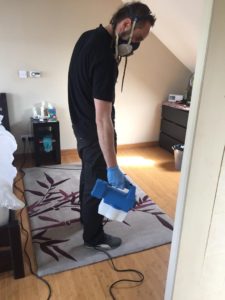 Alexander Clarke is one of the first exterminators in London and ever since he began his career, he's proved to be reliable, skilled and effective. He is an expert in dealing with wasps and wasp nests, as well as other unwanted insects.
He has vast knowledge about various types of household pests, their life cycles and habits, and is masterful in applying professional anti-insect treatments and methods. He covers the entire area of London and delivers quick and efficient results. You can listen to his advice and secure your home from future pest problems. He will make sure your home is treated thoroughly.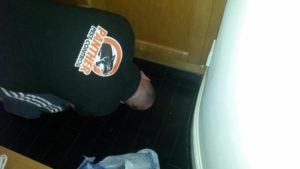 To help you in the fight with rats and mice, Noah Walker is perfectly trained and qualified in employing industry-approved rodent control methods, including setting up traps, the use of rodenticides, sealing points of entry, etc. He has been working as an exterminator with Panther Pest Control for over 3 years and is unequalled in finding the rodents' nests, entry points and routes.
He is the leader of a couple of rodent control teams and helps train new technicians.
We've made sure to answer most of the questions we get asked about the services that we offer. You can find the answers to your questions here.
Pest Control Specialists Are in Your Area
Vermin do not have boundaries. They do not have favourite cities. They are everywhere. We operate in London and are ready to help with your pest problem every day of the week or the weekend. Don't hesitate to call for an emergency pest problem. Teams of pest exterminators are in the M25 area and will come to the rescue as soon as possible.
Pest control specialists you can trust
Panther Pest Control always makes sure that the job is done up to the highest standard. If you are in need of a short-notice or an emergency pest control treatment, call us on 020 3404 5177 without delay or fill in our contact form at any time. We'll get back to you with a free quote ASAP!