Do you have a pest problem? Whether you need a one-off pest removal treatment or a regular pest control service, we can provide you with the best solution for your vermin issue. We have the specialized needed equipment and professional expertise to remove any pests that can cause damage to your property or spread diseases.
pest control ealingWe work with greatly experienced technicians who are well-trained to meet all of your specific needs and requirements related to your pest removal issue. Whether you need to rid your home or office of bedbugs, cockroaches, wasps, rats, mice or other pests, our experts will eliminate them in a discreet and efficient manner. The services they can deliver to you are a reliable and efficient alternative to prevent infestations in your living or workspace.
What You Will Benefit from When You Book with Us in Ealing
highly qualified and fully insured specialists
the most innovative and reliable methods to solve any pest problems
effective procedures to prevent future infestations – on your request
a discreet and friendly pest control service
24/7 customer care and support via the phone and online
What Does Our Pest Controllers Will do for You?
First of all, our team will come to you to identify the level of infestation of your place, determine the correct method to remove the pest and give you a proper quote for the needed treatment. If you are happy with the offer, the technicians will start the work. They will provide you with the most effective and quickest solution to eliminate rodents and insects. The pest control specialists will use the most modern equipment in the industry and eco-friendly pesticides to guarantee a safe, effective and environmental service.
Reach our friendly operators via the phone, online contact form or live chat support feature. Share with them what your specific pest control issue is, and they will give you the perfect solution for you at the most appropriate time for your schedule.
The London Borough of Ealing is located in the west part of London. It takes 3rd place as one of the largest areas of London and it's one the most diverse location in London. There are over a hundred languages spoken in the area with one of the largest Sikh community outside India. In the past, Ealing was a village outside Middlesex and stayed like this until 1965 and became part of Greater London. Today Ealing has a strong economy thanks to its commercial and retail centres, many festivals that include "Bee Festival" "Opera in the Park",  The Festival of Jazz, Blues Festival and the Festival of Comedy. The most notable building in Ealing is the North Korean Embassy which is located at  73 Gunnersbury Avenue.
We offer pest control also in:
Queen Wasp Compared to a Normal Wasp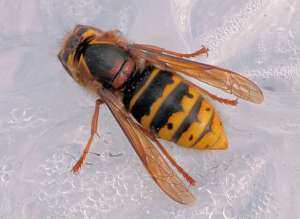 There is a huge interest among people about the difference between a queen wasp and a normal wasp. From Panther Pest Control we decided to make a detailed post about it that contains the most common questions related to this interesting topic.
In this guide, you will learn how normal wasps turn into queens, how the two types of wasp live, hunt and multiply.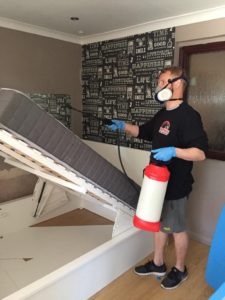 Matteo Grader is the bed bugs expert. He is responsible for domestic pest control sessions in London, and exclusively specialises in bed bugs treatment services. He has several years of experience in dealing with bed bug infestations and other pest issues.
Matteo also helps train new exterminators. He will advise you on the most effective pest prevention and proofing methods so that your home stays vermin-free in the future.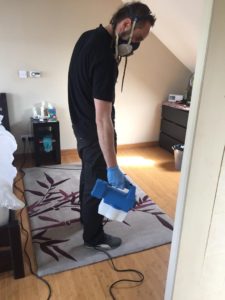 Alexander Clarke is one of the first exterminators in London and ever since he began his career, he's proved to be reliable, skilled and effective. He is an expert in dealing with wasps and wasp nests, as well as other unwanted insects.
He has vast knowledge about various types of household pests, their life cycles and habits, and is masterful in applying professional anti-insect treatments and methods. He covers the entire area of London and delivers quick and efficient results. You can listen to his advice and secure your home from future pest problems. He will make sure your home is treated thoroughly.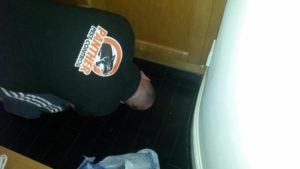 To help you in the fight with rats and mice, Noah Walker is perfectly trained and qualified in employing industry-approved rodent control methods, including setting up traps, the use of rodenticides, sealing points of entry, etc. He has been working as an exterminator with Panther Pest Control for over 3 years and is unequalled in finding the rodents' nests, entry points and routes.
He is the leader of a couple of rodent control teams and helps train new technicians.
We've made sure to answer most of the questions we get asked about the services that we offer. You can find the answers to your questions here.
Pest Control Specialists Are in Your Area
Vermin do not have boundaries. They do not have favourite cities. They are everywhere. We operate in London and are ready to help with your pest problem every day of the week or the weekend. Don't hesitate to call for an emergency pest problem. Teams of pest exterminators are in the M25 area and will come to the rescue as soon as possible.
Pest control specialists you can trust
Panther Pest Control always makes sure that the job is done up to the highest standard. If you are in need of a short-notice or an emergency pest control treatment, call us on 020 3404 5177 without delay or fill in our contact form at any time. We'll get back to you with a free quote ASAP!