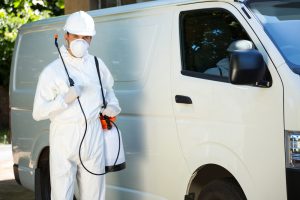 Removing pests from home can turn out to be a big problem, especially if you have to risk your health or that of your family. If you're facing such a problem, you'd better trust a professional pest control company like ours. We can eliminate the harmful organisms from your home or office in a safe and reliable way – without affecting your health or the environment. With our great experience in this field and specialised equipment, we can handle any vermin challenge without a hassle. Get convinced in our words by booking with us on 020 3404 5177.
Hiring Us Will Bring You Great Benefits Such as
Fast and local pest prevention service – We provide our assistance throughout the whole area of Twickenham and always arrive on time.
Proper tools and needed equipment for a range of pest control jobs – Our skilled specialists are supplied with various tools and materials to solve your individual pest eradication or prevention issue.
Extensively trained, certified and responsible technicians – Our employees have the required skills and know-how to respond correctly to your pest removal problem and give you the most appropriate solution.
Round-the-clock customer care service – We offer 24/7 customer assistance via the phone and online – to be able to answer your questions and help with your bookings.
Our Pest Controllers in Covent Garden Work to the Highest Possible Level
Our team experts can easily identify the pest control needs of your property. They will discover the spot of the vermin and determine the level of infestation of the affected areas. Then, the specialists will tell you which service is most suitable for you and offer you a quote. You can get the treatment immediately if it is required. Additionally, the team will give you helpful tips for maintaining your home free of pests.
If you need more detailed information about our professional pest eradication services in Twickenham, please dial 020 3404 5177 or simply fill in the online request a service form. You can also make a booking using one of these contact options.
Located in the southwest part of London Twickenham is most famous for its rugby stadium and the World Rugby Museum which is also located inside the stadium, but there are many more attractions worth checking out like "Strawberry Hill" the castle that inspired Mery Shelley's Frankenstein, Ham House and Gardens a 17th-century national trust property with stunning architecture and last but not least the hidden gem of Twickenham – Eel Pie Island, which is known for hosting iconic musicians like The Rolling Stones, The Who and Pink Floyd.
We offer pest control also in:
Do All Moths Eat Clothes?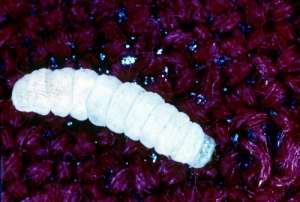 As we mentioned above, different moth species have a different diet. Brown House Moth and the White-Shouldered Moths prefer human food like cereal, dried fruits, oatmeal, and some textiles like wool and carpet fibres. Case-Bearing Moths have a more sophisticated palate, as they fancy munching on fibrous keratin, animal fur, hairs and feathers. The Common Clothes Moth has a similar taste which includes wool, carpets, upholstery and animal fur, as well.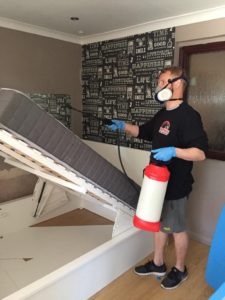 Matteo Grader is the bed bugs expert. He is responsible for domestic pest control sessions in London, and exclusively specialises in bed bugs treatment services. He has several years of experience in dealing with bed bug infestations and other pest issues.
Matteo also helps train new exterminators. He will advise you on the most effective pest prevention and proofing methods so that your home stays vermin-free in the future.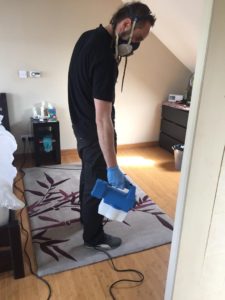 Alexander Clarke is one of the first exterminators in London and ever since he began his career, he's proved to be reliable, skilled and effective. He is an expert in dealing with wasps and wasp nests, as well as other unwanted insects.
He has vast knowledge about various types of household pests, their life cycles and habits, and is masterful in applying professional anti-insect treatments and methods. He covers the entire area of London and delivers quick and efficient results. You can listen to his advice and secure your home from future pest problems. He will make sure your home is treated thoroughly.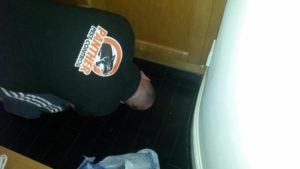 To help you in the fight with rats and mice, Noah Walker is perfectly trained and qualified in employing industry-approved rodent control methods, including setting up traps, the use of rodenticides, sealing points of entry, etc. He has been working as an exterminator with Panther Pest Control for over 3 years and is unequalled in finding the rodents' nests, entry points and routes.
He is the leader of a couple of rodent control teams and helps train new technicians.
We've made sure to answer most of the questions we get asked about the services that we offer. You can find the answers to your questions here.
Pest Control Specialists Are in Your Area
Vermin do not have boundaries. They do not have favourite cities. They are everywhere. We operate in London and are ready to help with your pest problem every day of the week or the weekend. Don't hesitate to call for an emergency pest problem. Teams of pest exterminators are in the M25 area and will come to the rescue as soon as possible.
Pest control specialists you can trust
Panther Pest Control always makes sure that the job is done up to the highest standard. If you are in need of a short-notice or an emergency pest control treatment, call us on 020 3404 5177 without delay or fill in our contact form at any time. We'll get back to you with a free quote ASAP!