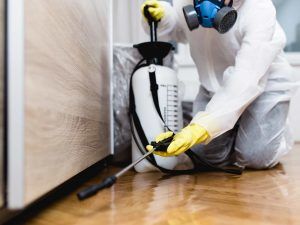 Do you have a big pest removal challenge? You're fighting cockroaches, wasps or mice? No matter how small or big your vermin issue is, we can handle it in a quick and safe manner. You can count on us when it comes to eliminating bed bugs, ticks, mosquitos, flies, cockroaches, woodworms, silverfishes, spiders, rats, mice, birds, and other pests. We also provide discreet removal options, so nobody will be aware of your problem. All you have to do is contact us on 020 3404 5177 and share your pest situation and individual service requirements with us. We will take care of the rest!
What Perks Come with Our Pest Prevention Service in Greenford
Friendly, uniformed and fully equipped technicians – Our pest removal specialists have the needed skills and correct tools to handle any vermin issue in a professional and swift way.
Flexible and convenient service – The pest control option you require will be delivered at the best time for you. We are available to provide 24/7 emergency pest eradication treatments.
Excellent customer service – Our office advisers are available 24/7 to listen to your pest control needs and offer a reliable solution for them.
Great discounts – You can ask our sales representatives about the membership program we offer and how to join it to take advantage of a 15% discount.
Enjoy a Perfect Service from Our Pest Controllers in Greenford
Don't worry if you cannot find the place of infestation in your home, our specialists will handle this. They will evaluate your area, discover where the pests are hiding, and identify the level of contagion. The professionals will tell you what treatment is most appropriate for your problem and also give you a correct quote for the service. You can receive assistance immediately if the pest issue cannot be delayed anymore. After the technicians complete the needed procedure, they will tell you how to protect your place from future infestations.
Make your booking today by calling us on 020 3404 5177 or simply complete the online request a quote form. We will offer you a solution for your certain pest removal problem and a proper quote.
Greenford is a suburb located in the London Borough of Ealing. The residents of the area can enjoy access to green spaces such as the Northala Fields and Perivale Park, great architecture achievements like the Hoover Building, which was designed by Wallis, Gilbert and Partners, and for all of your fitness needs, you can pay a visit to the Gurnell Leisure Center, for new the tourists of the area they can visit the London Motorcycle Museum which has more than 200 exhibits of bikes and memorabilia. Greenford has also its fair share of celebrities including the first drummer from the band "The Who" – Doug Sandom, the top-model Jourdan Sherise Dunn, the pop singer Elyar Fox and many more.
We offer pest control also in:
What normal wasps do about the nest?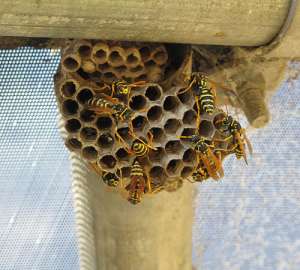 Hunting
Normal wasps make an important contribution to the wasp nest as well. Most of the time they hunt insects and search for other type of food. Each group of wasp species has to care for the offspring and do whatever it is required to ensure their survival.
There are also wasp species known as beewolf wasps. These are very harmful for the environment because their favorite prey are honey bees, which on the other hand are very important because of the pollination. Adult beewolf wasps feed on pollen and nectar which is practically, stealing the food of the bee species.
Stealing and infiltrating
Some wasp species steal the food of other wasps and even lay eggs in the nests of wasps from a different colony. Specific types of solitary wasp species build special types of wasp nests in which each insect has a private cell. It lays eggs there and brings immobilized food to the larvae. Then seals the exit and leaves the larvae with the food inside which they later use as a source of protein to finish they life stages.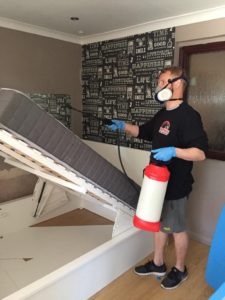 Matteo Grader is the bed bugs expert. He is responsible for domestic pest control sessions in London, and exclusively specialises in bed bugs treatment services. He has several years of experience in dealing with bed bug infestations and other pest issues.
Matteo also helps train new exterminators. He will advise you on the most effective pest prevention and proofing methods so that your home stays vermin-free in the future.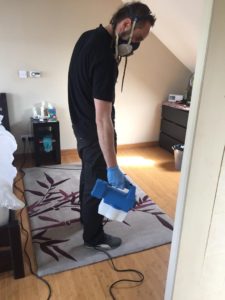 Alexander Clarke is one of the first exterminators in London and ever since he began his career, he's proved to be reliable, skilled and effective. He is an expert in dealing with wasps and wasp nests, as well as other unwanted insects.
He has vast knowledge about various types of household pests, their life cycles and habits, and is masterful in applying professional anti-insect treatments and methods. He covers the entire area of London and delivers quick and efficient results. You can listen to his advice and secure your home from future pest problems. He will make sure your home is treated thoroughly.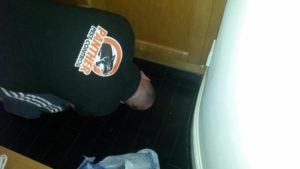 To help you in the fight with rats and mice, Noah Walker is perfectly trained and qualified in employing industry-approved rodent control methods, including setting up traps, the use of rodenticides, sealing points of entry, etc. He has been working as an exterminator with Panther Pest Control for over 3 years and is unequalled in finding the rodents' nests, entry points and routes.
He is the leader of a couple of rodent control teams and helps train new technicians.
We've made sure to answer most of the questions we get asked about the services that we offer. You can find the answers to your questions here.
Pest Control Specialists Are in Your Area
Vermin do not have boundaries. They do not have favourite cities. They are everywhere. We operate in London and are ready to help with your pest problem every day of the week or the weekend. Don't hesitate to call for an emergency pest problem. Teams of pest exterminators are in the M25 area and will come to the rescue as soon as possible.
Pest control specialists you can trust
Panther Pest Control always makes sure that the job is done up to the highest standard. If you are in need of a short-notice or an emergency pest control treatment, call us on 020 3404 5177 without delay or fill in our contact form at any time. We'll get back to you with a free quote ASAP!