Experienced Pest Control in Peckham
Panther Pest Control can provide a one-off service to eradicate household pests or provide year-round contracts to local authorities, restaurants, pubs, hotels, schools, farms, offices industrial and domestic premises in Peckham.
Panther Pest Control company specializes in providing both commercial and residential pest control services in Peckham. Further, we use cost-effective and environment-friendly techniques, which do not cause any harm to pets and humans. Our skilled technicians have years of experience working as a pest controller. Using cutting edge tools, they sweep unwanted pests and insects out of your homes without causing any harm to your family members.
Panther Pest Control provides ongoing pest control contracts for domestic properties which can range from 4 to 12 visits per annum, giving you peace of mind that you will remain pest free. Our qualified technicians use only approved products, taking great care to ensure the safety of your children, pets & property. In addition to our standard pest control procedures, we can offer bird and squirrel proofing of your property in Peckham to deter ongoing pest problems.
Let us make your home the security blanket it should be. You'll be happy you did. Panther Pest Control knows how important it is to you for your home to be an environment that is not violated by toxic materials and is also pest-free. Since insects and pests find all spots to live and breed in the home, our contractor will thoroughly inspect your home before treatment to ensure that all possible areas where pests can hide are found. You can feel confident that Panther Pest Control uses very minimal chemicals in your home to make the process comfortable for you and your family. We use only environmentally friendly products that ensure your family's safety. Let us show you the difference between a locally owned company…we care!
Unfortunately, several companies in Peckham advertise the use of Organic or Non – Toxic extermination methods. Despite the clever advertising, organic pesticides are not guaranteed to be safe and all products will have some level of toxicity. We use low toxicity, low odour materials. Our pesticides carry a minor caution label, as opposed to warning or danger which are substantially more dangerous to you and your family. Whether or not you decide to use Panther, always ask for our low impact pest control treatment.
We work with all kinds of businesses in healthcare, retail, grocery, hospitality, food services, property management, and other small businesses to ensure that our community in Peckham is a clean, pest-free place to work and live. We know how to take care of any problem that occurs. Whatever your home or business may be, Panther Pest Control will work with you to create a solution that best suits your needs. To book our expert contractors just give us a call on 020 3404 5177.
We offer pest control also in:
Rodent-destroying animals
Birds of Prey
Almost any bird of prey is known to naturally deal with rodents. Devices such as hawk kites, which perfectly resemble birds of prey, are even used as a bird control method.
Barn Owl
The barn owl feeds on rodents, mostly those that inhabit fields. These are voles, mice and gophers. A single family of the barn owl is able to consume an average of 3000 gophers a year. From 10 to 12 gophers is a standard number of gophers being eater by an owl per night.
In case there is a barn owl around your place, you should not be afraid of some common rodents. If this predatory bird is not observed, try to attract it with shelter or food and if it's not common for your area, better find an alternative species. You can check any of the following below:
Eagles
Harriers
Harriers are great natural predators of rodents because of their sharp-eyed sight and hearing.
Falcons
Falcons are swift-flying birds that prey on rodents with great efficiency and quickness. If there are falcons in proximity to your property, then you should not be worried about pests at all.
Vultures
Vultures feed on rats and often fall victims because of this. Rat poison seems to harm vultures who eat the carcass of poisoned rats. Such a scenario was spotted in Turkey in late 2014 when plenty of vultures were poisoned after preying on dazed rats, poisoned by chemicals.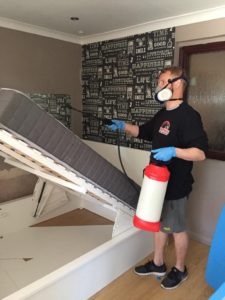 Matteo Grader is the bed bugs expert. He is responsible for domestic pest control sessions in London, and exclusively specialises in bed bugs treatment services. He has several years of experience in dealing with bed bug infestations and other pest issues.
Matteo also helps train new exterminators. He will advise you on the most effective pest prevention and proofing methods so that your home stays vermin-free in the future.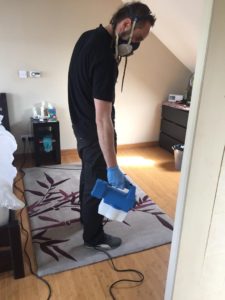 Alexander Clarke is one of the first exterminators in London and ever since he began his career, he's proved to be reliable, skilled and effective. He is an expert in dealing with wasps and wasp nests, as well as other unwanted insects.
He has vast knowledge about various types of household pests, their life cycles and habits, and is masterful in applying professional anti-insect treatments and methods. He covers the entire area of London and delivers quick and efficient results. You can listen to his advice and secure your home from future pest problems. He will make sure your home is treated thoroughly.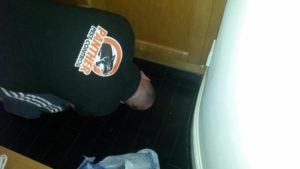 To help you in the fight with rats and mice, Noah Walker is perfectly trained and qualified in employing industry-approved rodent control methods, including setting up traps, the use of rodenticides, sealing points of entry, etc. He has been working as an exterminator with Panther Pest Control for over 3 years and is unequalled in finding the rodents' nests, entry points and routes.
He is the leader of a couple of rodent control teams and helps train new technicians.
We've made sure to answer most of the questions we get asked about the services that we offer. You can find the answers to your questions here.
Pest Control Specialists Are in Your Area
Vermin do not have boundaries. They do not have favourite cities. They are everywhere. We operate in London and are ready to help with your pest problem every day of the week or the weekend. Don't hesitate to call for an emergency pest problem. Teams of pest exterminators are in the M25 area and will come to the rescue as soon as possible.
Pest control specialists you can trust
Panther Pest Control always makes sure that the job is done up to the highest standard. If you are in need of a short-notice or an emergency pest control treatment, call us on 020 3404 5177 without delay or fill in our contact form at any time. We'll get back to you with a free quote ASAP!