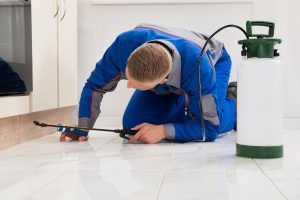 You're not sure what to do with the pests in your home? You certainly need our professional pest control service. We can quickly and discretely rid your domestic or commercial place of the vermin. All you have to do is explain to us what your pest situation is. We've got the equipment and expertise needed to solve any vermin problem including your particular one in a hassle-free manner. You can receive a variety of end to end pest management and control services from us to ensure the hygiene and safety of your residential or business property in Walthamstow.
The benefits of using our pest control services are numerous but let us present you some of them:
24/7 pest removal services for emergencies – We can help you at short notice with our pest control solutions.
Technicians with professional knowledge and vast experience – Our pest removal specialists have the required skills, qualities and know-how to respond correctly to any vermin removal situation.
Eco-friendly pest control procedures and non-toxic products – The services we provide are environmentally friendly aware and safe for your health.
A healthful environment with reduced risks of diseases – Pests carry diseases that are transmittable to people and pets. Removing these dangerous creatures from your home will ensure better health and improved well-being for you and your family.
What Our Pest Control Procedure Involves
The pest control service we offer consists of several stages, including discovering the place of the infestation, identifying the level of infestation, determining the best method for removing the pests, and applying the suitable pest control treatment for your particular situation. The best option for your problem can be delivered immediately or at another time – depending on the kind of the issue.
We have a range of effective pest removal and prevention tools, such as pigeon spikes, heat treatment machines, UV vacuum cleaners, vent mesh and other useful items. We can provide pest proofing solutions to stop future pest invasions and protect your property from infestations.
Tell us more about your pest removal needs on 020 3404 5177 or complete the online request quote form.
We offer pest control also in:
How to Get Rid of Mice Infestation
Store your food in metal or glass container with lids;
Make sure your trash cans are well sealed, resilient and regularly cleaned;
Seal all possible entry points such as wall cracks, holes, crevices. Don't forget to check around pipes, gas lines and dryer vents;
Use snap traps or glue traps. Keep in mind that they both require proper placement to be effective and may be dangerous for humans and pets if not placed properly!
Baits! Small slices of hot dog, smooth or chunky peanut butter, strong smelling soft cheese, bird seeds or nuts are just part of the baits you can place. Mice are highly intelligent and this is why an intimate knowledge of mouse habits and behaviour are required in case to use baits effectively.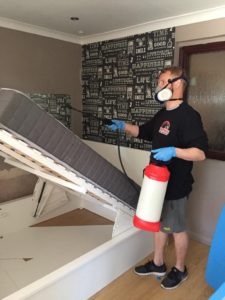 Matteo Grader is the bed bugs expert. He is responsible for domestic pest control sessions in London, and exclusively specialises in bed bugs treatment services. He has several years of experience in dealing with bed bug infestations and other pest issues.
Matteo also helps train new exterminators. He will advise you on the most effective pest prevention and proofing methods so that your home stays vermin-free in the future.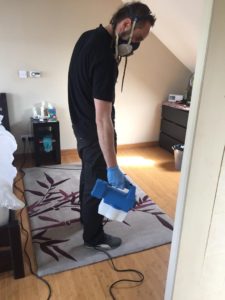 Alexander Clarke is one of the first exterminators in London and ever since he began his career, he's proved to be reliable, skilled and effective. He is an expert in dealing with wasps and wasp nests, as well as other unwanted insects.
He has vast knowledge about various types of household pests, their life cycles and habits, and is masterful in applying professional anti-insect treatments and methods. He covers the entire area of London and delivers quick and efficient results. You can listen to his advice and secure your home from future pest problems. He will make sure your home is treated thoroughly.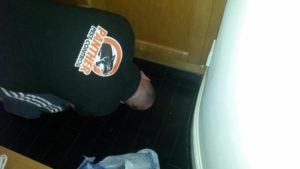 To help you in the fight with rats and mice, Noah Walker is perfectly trained and qualified in employing industry-approved rodent control methods, including setting up traps, the use of rodenticides, sealing points of entry, etc. He has been working as an exterminator with Panther Pest Control for over 3 years and is unequalled in finding the rodents' nests, entry points and routes.
He is the leader of a couple of rodent control teams and helps train new technicians.
We've made sure to answer most of the questions we get asked about the services that we offer. You can find the answers to your questions here.
Pest Control Specialists Are in Your Area
Vermin do not have boundaries. They do not have favourite cities. They are everywhere. We operate in London and are ready to help with your pest problem every day of the week or the weekend. Don't hesitate to call for an emergency pest problem. Teams of pest exterminators are in the M25 area and will come to the rescue as soon as possible.
Pest control specialists you can trust
Panther Pest Control always makes sure that the job is done up to the highest standard. If you are in need of a short-notice or an emergency pest control treatment, call us on 020 3404 5177 without delay or fill in our contact form at any time. We'll get back to you with a free quote ASAP!