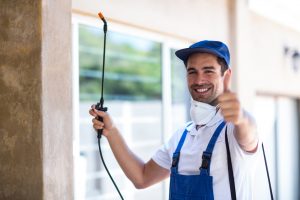 Do you require a discreet and hassle-free pest removal service in Beckenham? You've come to the right place. We have the needed equipment and professional knowledge to solve all your infestation problems in a quick and friendly manner. But you need immediate help? No problem. Simply call us now on 020 3404 5177 and we will come to rid your area of the harmful organisms. The best method will be applied for your specific pest issue and the correct tools and products will be used without affecting your health or the environment.
What Great Benefits You Will Take from Our Service in Beckenham
Assistance in emergency pest control situations
Eco-friendly and discreet pest eradication
Experienced, certified and insured pest controllers
Regular pest prevention services on your request
A flexible working time that is tailored to your individual needs
Round-the-clock customer care via the phone and online
Rely On Our Professionals for a High-Quality Pest Control Service in Beckenham
If you are not sure where the pests are hiding in your home, our specialists will take care of that problem. They will find the place of the vermin and identify the level of infestation. Then, the technicians will pick the most appropriate method for eradicating the pests, and give you a fair quote for the service. If you are happy with their offer, the specialists will commence the required job for your pest removal problem. They can apply the treatment immediately or at another time that is more convenient for you. All of your individual needs and preferences related to your pest control service will be taken into account by our friendly team.
Make an Immediate Appointment with Our Pest Controllers in Beckenham
We are available 24/7 to listen to your pest control needs and offer you the perfect solution. Simply contact us on 020 3404 5177 or complete the request a quote form on the website. Our specialists will provide you with a friendly pest prevention service that is in accordance with current pest control industry standards.
Beckenham is a town and district of London in the London Borough of Bromley, it lies west of Bromley and north-east of Croydon. Beckenham captures perfectly the essence of the English countryside with a lot of green spaces such as Beckham Place Park with its ancient woodland and the big lake at Kelsey Park. Beckenham is also the place where the legendary singer – David Bowie has spent most of his life, in the Arts Lab events at Three Tuns pub on High Street surrounded by fellow musicians.
We offer pest control also in:
Hiding Places & Signs of Infestation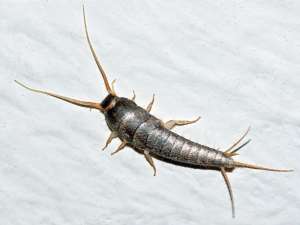 We find silverfish all over the globe wherever conditions suit them. Bathrooms and kitchens are most vulnerable to an infestation of this type because it's damp and there are lots of crevices where they can make their home. Compared with mosquitoes, flies and cockroaches, they do little harm but can infer a poor standard of hygiene. Therefore, it's important to do everything you can to get them gone. You'll find that they're not shy creatures, but do have a tendency to scuttle away when their hiding place is uncovered.
There are a couple of indicators to look for, including moulted skin. And if you spot tiny holes in your clothes or paper or yellow stains, then they've definitely moved in on your home. Catching them individually using glass is one method of removal, but you might find it takes rather a long time. A more effective way is to call for the help of a pest control company that specialises in silverfish removal.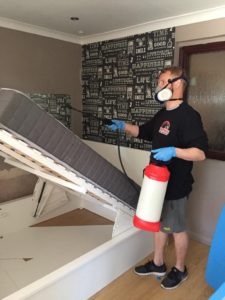 Matteo Grader is the bed bugs expert. He is responsible for domestic pest control sessions in London, and exclusively specialises in bed bugs treatment services. He has several years of experience in dealing with bed bug infestations and other pest issues.
Matteo also helps train new exterminators. He will advise you on the most effective pest prevention and proofing methods so that your home stays vermin-free in the future.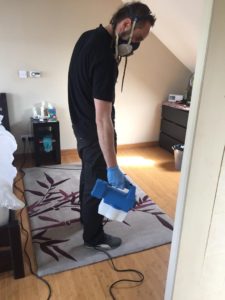 Alexander Clarke is one of the first exterminators in London and ever since he began his career, he's proved to be reliable, skilled and effective. He is an expert in dealing with wasps and wasp nests, as well as other unwanted insects.
He has vast knowledge about various types of household pests, their life cycles and habits, and is masterful in applying professional anti-insect treatments and methods. He covers the entire area of London and delivers quick and efficient results. You can listen to his advice and secure your home from future pest problems. He will make sure your home is treated thoroughly.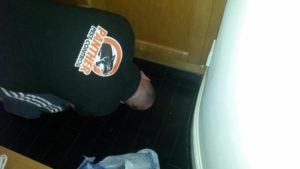 To help you in the fight with rats and mice, Noah Walker is perfectly trained and qualified in employing industry-approved rodent control methods, including setting up traps, the use of rodenticides, sealing points of entry, etc. He has been working as an exterminator with Panther Pest Control for over 3 years and is unequalled in finding the rodents' nests, entry points and routes.
He is the leader of a couple of rodent control teams and helps train new technicians.
We've made sure to answer most of the questions we get asked about the services that we offer. You can find the answers to your questions here.
Pest Control Specialists Are in Your Area
Vermin do not have boundaries. They do not have favourite cities. They are everywhere. We operate in London and are ready to help with your pest problem every day of the week or the weekend. Don't hesitate to call for an emergency pest problem. Teams of pest exterminators are in the M25 area and will come to the rescue as soon as possible.
Pest control specialists you can trust
Panther Pest Control always makes sure that the job is done up to the highest standard. If you are in need of a short-notice or an emergency pest control treatment, call us on 020 3404 5177 without delay or fill in our contact form at any time. We'll get back to you with a free quote ASAP!