Expert Pest Control Services in Longlands
When you need pest control, you will find skilled and experienced service from the professionals at Panther Pest Control. We do more than just eliminating unwanted insects from your home: we prevent them from coming back! Why trust your home, family or property in the hands of amateur technicians At Panther our mission is to provide all of our customers with the highest quality insect and rodent control services.
At workplaces in Longlands, we offer a free, no-obligation pest risk Assessment and fixed price quotation before there is any commitment on your behalf. Our approach consists of firstly considering environmental means of reducing risk; where pesticides are necessary, using the smallest amounts of the least toxic materials in the safest way form the basis of our prescription. For on-off treatments, a simple approval is required. If a regular service is appropriate, we would offer a simple Service Agreement, which would include provision for a full reporting package and secure material placement.
We offer quarterly pest control services, adhere to all state laws when it comes to workers compensation and liability insurance and has all paperwork in place. We have you covered in case of an accident or mishap that may damage your property or injure any of our staff members. However, it is on us and you do not have to pay a cent towards the repair. That is why dealing with a reputed service that is bonded, insured and certified help. Also, we offer free treatments just in case, the termites decide to return or you are not satisfied with the treatment that was provided for bugs, insects, rodents or any of our other services.
Whatever your circumstances, we intend to solve a problem and make you want to recommend or use us again. Being local, we like to think we are big enough to cope but small enough to care. We certainly aim to provide a service and would challenge anyone to compare our customer service with that of any other provider.
Panther Pest Control is an established local and professional pest control company in Longlands, dealing mainly with rodents, insects and pest birds in or around buildings. Our reputation is built on providing the best solutions at a reasonable price in a helpful and friendly manner. Our existing clients are mainly in the industrial, commercial and educational sectors, although we also deal with domestic pest issues.
We have a team of experts that have completed pre-employment screening, background checks, with intensive training licenses as per UK laws on the latest products in the market related to our industry. Additionally, they are courteous, professional and specialists with years of experience within the industry. If you need to discuss any of the pest issues plaguing your home or office in Longlands, please contact our business representatives today on 020 3404 5177!
We offer pest control also in:
Regular Property Maintenance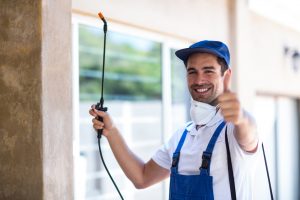 Have you noticed small holes in the walls or roof of your home? Well, it is time to seal them up! Even the tiniest of openings in your home can be an entryway for rodents, squirrels, racoons, etc. For example, holes indoors can easily become wasp hives, a scenario in which you end up having to change a whole door. Sealing and caulking all holes, whether they are on walls, windows or doors, can go a long way in keeping pests away.
Do an outside survey of your property looking for any holes or cracks that would allow rats and mice from getting in. It's quite surprising how small rodents can make themselves to squeeze inside. Take a close look at where pipes are attached to buildings as loose seals can be an ideal point of entry. Any loose cement around the foundations should be replaced alongside any putty on window surrounds. Get the help of Panther Pest Control with a simple phone call.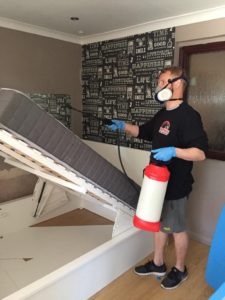 Matteo Grader is the bed bugs expert. He is responsible for domestic pest control sessions in London, and exclusively specialises in bed bugs treatment services. He has several years of experience in dealing with bed bug infestations and other pest issues.
Matteo also helps train new exterminators. He will advise you on the most effective pest prevention and proofing methods so that your home stays vermin-free in the future.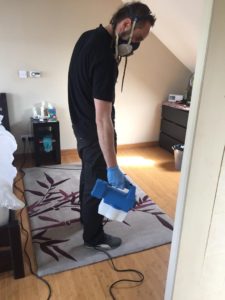 Alexander Clarke is one of the first exterminators in London and ever since he began his career, he's proved to be reliable, skilled and effective. He is an expert in dealing with wasps and wasp nests, as well as other unwanted insects.
He has vast knowledge about various types of household pests, their life cycles and habits, and is masterful in applying professional anti-insect treatments and methods. He covers the entire area of London and delivers quick and efficient results. You can listen to his advice and secure your home from future pest problems. He will make sure your home is treated thoroughly.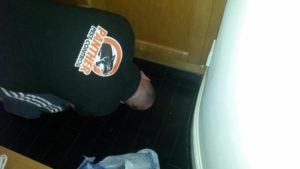 To help you in the fight with rats and mice, Noah Walker is perfectly trained and qualified in employing industry-approved rodent control methods, including setting up traps, the use of rodenticides, sealing points of entry, etc. He has been working as an exterminator with Panther Pest Control for over 3 years and is unequalled in finding the rodents' nests, entry points and routes.
He is the leader of a couple of rodent control teams and helps train new technicians.
We've made sure to answer most of the questions we get asked about the services that we offer. You can find the answers to your questions here.
Pest Control Specialists Are in Your Area
Vermin do not have boundaries. They do not have favourite cities. They are everywhere. We operate in London and are ready to help with your pest problem every day of the week or the weekend. Don't hesitate to call for an emergency pest problem. Teams of pest exterminators are in the M25 area and will come to the rescue as soon as possible.
Pest control specialists you can trust
Panther Pest Control always makes sure that the job is done up to the highest standard. If you are in need of a short-notice or an emergency pest control treatment, call us on 020 3404 5177 without delay or fill in our contact form at any time. We'll get back to you with a free quote ASAP!