Polished Pest Control in Slough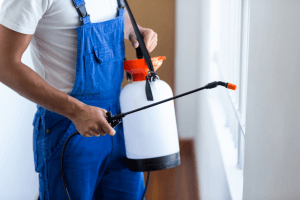 Panther Pest Control of Slough is an extermination and pest management firm with your best interests in mind. We do our best to offer the best pest control service potential. After more than a decade, we know what it takes to provide solutions to your pest control needs.
We specialize in fast and effective pest management and removal of nuisance wildlife and plant in Slough. Our team provides quality and dependable service which you can depend on. Also, our professional and friendly staff is here to answer any questions you might have about our company or our services. We appreciate our clients and communities and search for ways to give back to people in need.
Let us make your house the safety blanket it should be. You'll be happy you did. Panther Pest Control understands how important it is to you for your house to be an environment that's not violated by toxic materials and can also be pest-free. Since pests and insects find all areas to breed and live in the home, our contractor will thoroughly inspect your home before treatment to ensure that all probable areas where pests can hide are located. You can feel confident that Panther Pest Control uses very minimal chemicals in your house to make the process comfortable for you and your loved ones. We use only environmentally friendly products that ensure your family's safety. . .we care!
By concentrating our efforts outside the house, we reduce the demand for applications inside. Especially, we thoroughly inspect your home's exterior. Then concentrate on possible areas where insects or mice can enter.
When you want pest control, bear in mind that our professional, knowledgeable group of exterminator experts can assist you with any pest problem you have. We've got years of experience dealing with all sorts of pesky pests in Slough — for houses, homes, and businesses of every kind. We can also come to your house or business and carry out a comprehensive evaluation of your access points and a pest evaluation.
At Panther Pest Control, our motto is No job too big or small! Whether you're looking to preserve one of the Slough's many historical structures or stop a pest infestation in a downtown high rise, Panther Pest Control is here to help. Call now on 020 3404 5177 for more details about our residential and commercial services.
We offer pest control also in:
Identification of common stored food pests: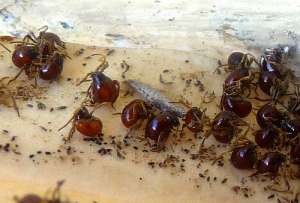 Spider Beetles (family Ptinidae)
They resemble small spiders with round bodies, long, slender legs (two pairs of three) and lack wings. Both larvae and adult are scavengers that can live off any kind of natural products including grains, nuts, books, cereals, animal products of any kind, flour, spices, dried fruit and vegetables, seeds, textile fabrics and dried excrements. Spider beetles are most active at night or in dark locations. They also prefer damp locations and foodstuffs that are spoiled by moisture. You can find them within walls, attics, basements, in the cracks of wooden floors and in the nests of birds and rodents.
Signs of infestation: larvae and/or adults on the infested goods; adults on nearby surfaces.
If you need the best help for your property give Panther Pest Control a call.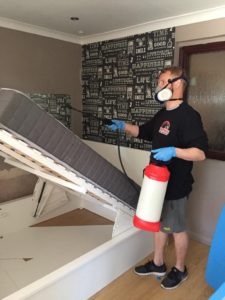 Matteo Grader is the bed bugs expert. He is responsible for domestic pest control sessions in London, and exclusively specialises in bed bugs treatment services. He has several years of experience in dealing with bed bug infestations and other pest issues.
Matteo also helps train new exterminators. He will advise you on the most effective pest prevention and proofing methods so that your home stays vermin-free in the future.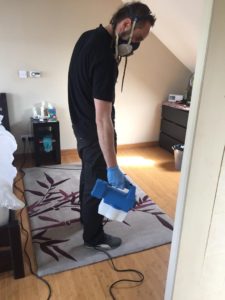 Alexander Clarke is one of the first exterminators in London and ever since he began his career, he's proved to be reliable, skilled and effective. He is an expert in dealing with wasps and wasp nests, as well as other unwanted insects.
He has vast knowledge about various types of household pests, their life cycles and habits, and is masterful in applying professional anti-insect treatments and methods. He covers the entire area of London and delivers quick and efficient results. You can listen to his advice and secure your home from future pest problems. He will make sure your home is treated thoroughly.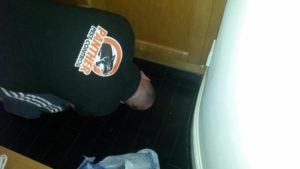 To help you in the fight with rats and mice, Noah Walker is perfectly trained and qualified in employing industry-approved rodent control methods, including setting up traps, the use of rodenticides, sealing points of entry, etc. He has been working as an exterminator with Panther Pest Control for over 3 years and is unequalled in finding the rodents' nests, entry points and routes.
He is the leader of a couple of rodent control teams and helps train new technicians.
We've made sure to answer most of the questions we get asked about the services that we offer. You can find the answers to your questions here.
Pest Control Specialists Are in Your Area
Vermin do not have boundaries. They do not have favourite cities. They are everywhere. We operate in London and are ready to help with your pest problem every day of the week or the weekend. Don't hesitate to call for an emergency pest problem. Teams of pest exterminators are in the M25 area and will come to the rescue as soon as possible.
Pest control specialists you can trust
Panther Pest Control always makes sure that the job is done up to the highest standard. If you are in need of a short-notice or an emergency pest control treatment, call us on 020 3404 5177 without delay or fill in our contact form at any time. We'll get back to you with a free quote ASAP!