Pest Control Canary Wharf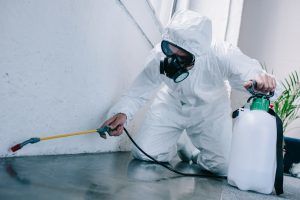 Do you have mice in the attic, cockroaches in the bathroom or any other vermin in your home? Do you need to remove the pests immediately? Rely on the professional assistance of Panther Pest Control. We can provide you with a timely and local pest control service that will solve all your vermin issues in Canary Wharf. Simply give us a call on 020 3404 5177 and let us discuss your particular problem.
We will arrange a survey, and give you a proper quote and recommendation. Our friendly pest controllers will provide you with a solution tailored to your individual vermin removal needs. Booking the reliable technicians of Panther Pest Control, you will enjoy the following:
Environmentally sensitive approach and not-toxic products – Our methods are designed not to harm your health or the environment. They are completed with eco-friendly pesticides.
Skilful pest exterminators – Our specialists are the best you can find in the area of Canary Wharf. They are professionally trained and have an unsurpassed knowledge of the most modern pest treatment techniques.
Appointments that suit your schedule – We work flexible work time that can match your personal timetable.
A wide range of pest management services – We can deliver various pest control solutions for a variety of purposes, including bed bug extermination, cockroach removal, bird control, mice eradication and many more.
Learn More about Our Pest Eradication Treatment in Canary Wharf
We will remove the vermin from your residential or commercial place in the safest possible manner. Before starting whatever job, we will inspect your property, assess the level of the infestation and identify the correct treatment for the problem. After that, if you're satisfied with our offer, we will apply the best procedure for you to stop the infestation and protect your home from future pest invasions. Once the problem is completely solved, we will perfectly clean and disinfect your area to restore good hygiene in your home.
For bookings or more information related to our pest removal service in Canary Wharf, please dial 020 3404 5177.
We offer pest control also in:
Name: Steatoda nobilis, or also known as noble false widow and referred to as the false widow.
Appearance: Body length without legs of adult female is between 6-11 mm, while in males it ranges from 4-9 mm. The brown bulbous abdomen is with a cream-coloured marking which is often compared to the shape of a skull. Legs are reddish-orange.
Life Span: Females can live up to six years, while as per usual – males don't live long after mating. His total life span is about 12 to 18 months total.
Habitat: Native to Madeira and the Canary Islands from where it allegedly spread to Europe. Arrived in England before 1879, perhaps through cargo ships. From its origin, we understand this spider usually prefers southern climates and warmer settings, nonetheless, its range appears to be expanding northwards.
Danger Level: In England this is one of the few local spider species which is known to cause pain to humans via its bite. However, symptoms of these bites are mostly similar to a bee or wasp sting, without any long-term effect.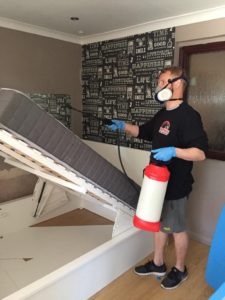 Matteo Grader is the bed bugs expert. He is responsible for domestic pest control sessions in London, and exclusively specialises in bed bugs treatment services. He has several years of experience in dealing with bed bug infestations and other pest issues.
Matteo also helps train new exterminators. He will advise you on the most effective pest prevention and proofing methods so that your home stays vermin-free in the future.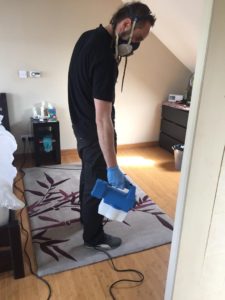 Alexander Clarke is one of the first exterminators in London and ever since he began his career, he's proved to be reliable, skilled and effective. He is an expert in dealing with wasps and wasp nests, as well as other unwanted insects.
He has vast knowledge about various types of household pests, their life cycles and habits, and is masterful in applying professional anti-insect treatments and methods. He covers the entire area of London and delivers quick and efficient results. You can listen to his advice and secure your home from future pest problems. He will make sure your home is treated thoroughly.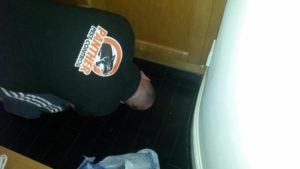 To help you in the fight with rats and mice, Noah Walker is perfectly trained and qualified in employing industry-approved rodent control methods, including setting up traps, the use of rodenticides, sealing points of entry, etc. He has been working as an exterminator with Panther Pest Control for over 3 years and is unequalled in finding the rodents' nests, entry points and routes.
He is the leader of a couple of rodent control teams and helps train new technicians.
We've made sure to answer most of the questions we get asked about the services that we offer. You can find the answers to your questions here.
Pest Control Specialists Are in Your Area
Vermin do not have boundaries. They do not have favourite cities. They are everywhere. We operate in London and are ready to help with your pest problem every day of the week or the weekend. Don't hesitate to call for an emergency pest problem. Teams of pest exterminators are in the M25 area and will come to the rescue as soon as possible.
Pest control specialists you can trust
Panther Pest Control always makes sure that the job is done up to the highest standard. If you are in need of a short-notice or an emergency pest control treatment, call us on 020 3404 5177 without delay or fill in our contact form at any time. We'll get back to you with a free quote ASAP!