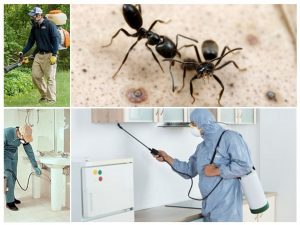 How to handle the cockroaches in the kitchen or the fleas in the bedroom? Your pest problem requires an immediate solution. We will help you at any given moment you need a quality pest control service in Borehamwood. With our professional services, you will quickly say goodbye to your infestation issue. We can perform a range of pest control options, such as cockroach extermination, mice removal, bedbug eradication, bird control and other jobs to ensure the safety and hygiene of your living or working space. Rely on us for any issue related to pests. We always have a solution!
Look at Some of the Benefits You Will Receive from Our Pest Control Service in Borehamwood
Customer care staff – always at your service (24/7)
Safe pest control products and high-quality equipment
One-off pest eradication options as well as regular prevention services
Insured, certified and experienced staff
Help in emergency pest removal situations
Rely On Our Professional Pest Controllers in Borehamwood
We will send you our pest controllers at the time you've pointed as suitable for you to evaluate your affected area. They will discover the spot where the pests are hiding and determine the level of infestation. The technicians will identify the most appropriate pest eradication treatment for your specific problem and give you a proper quote for the required service. And if you are glad about the price offer, the staff will provide you with the solution immediately if required or at another time convenient for you.
Our professional teams are well-trained and have the expertise to deliver pest control services that are in accordance with current pest control industry standards.
Book Us for an Efficient Pest Control Service in Borehamwood
No matter the type and complexity of your vermin issue, we can handle it in a reliable and timely manner – without any hassle. Simply share what your pest control needs are on 020 3404 5177 or complete the request a quote form you will find on our website. We are ready to help you even in emergency situations.
Borehamwood is a town located in the southern part of Hertfordshire and it's famous for its film and TV studios industry which arrived in the town in 1914. Some of the notable productions that were partly shot there include films like The Shining, 2001: A Space Odyssey, Indiana Jones and the first three Star Wars movies, The Muppet Show and many more earning Borehamwood the deserved nickname "The British Hollywood". Nowadays most of the studio which was responsible for this productions is partly demolished to make way for the Tesco Extra and the office block which is located on the other side of the supermarket.
We offer pest control also in: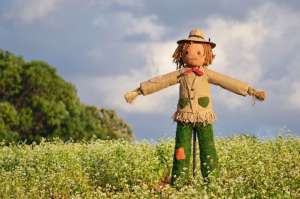 Scarecrows are usually built from straw and wood and are one of the oldest designs knows for bird scarers. In medieval Britain, scarecrows were young boys who were tasked with the duty of scaring birds away. Their responsibility was to patrol wheat fields and keep any crow or starling that tried to land in the fields by running against them while screaming and throwing stones at the same time.

Scarecrows are mainly designed in the shape of a human figure, however not all visual scare devices are shaped like humans. This method doesn't work so well with all species, considering that some species frequently perch on scarecrows.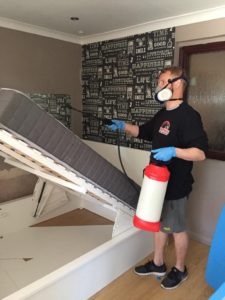 Matteo Grader is the bed bugs expert. He is responsible for domestic pest control sessions in London, and exclusively specialises in bed bugs treatment services. He has several years of experience in dealing with bed bug infestations and other pest issues.
Matteo also helps train new exterminators. He will advise you on the most effective pest prevention and proofing methods so that your home stays vermin-free in the future.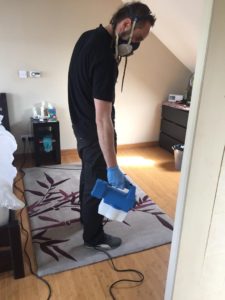 Alexander Clarke is one of the first exterminators in London and ever since he began his career, he's proved to be reliable, skilled and effective. He is an expert in dealing with wasps and wasp nests, as well as other unwanted insects.
He has vast knowledge about various types of household pests, their life cycles and habits, and is masterful in applying professional anti-insect treatments and methods. He covers the entire area of London and delivers quick and efficient results. You can listen to his advice and secure your home from future pest problems. He will make sure your home is treated thoroughly.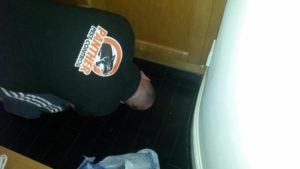 To help you in the fight with rats and mice, Noah Walker is perfectly trained and qualified in employing industry-approved rodent control methods, including setting up traps, the use of rodenticides, sealing points of entry, etc. He has been working as an exterminator with Panther Pest Control for over 3 years and is unequalled in finding the rodents' nests, entry points and routes.
He is the leader of a couple of rodent control teams and helps train new technicians.
We've made sure to answer most of the questions we get asked about the services that we offer. You can find the answers to your questions here.
Pest Control Specialists Are in Your Area
Vermin do not have boundaries. They do not have favourite cities. They are everywhere. We operate in London and are ready to help with your pest problem every day of the week or the weekend. Don't hesitate to call for an emergency pest problem. Teams of pest exterminators are in the M25 area and will come to the rescue as soon as possible.
Pest control specialists you can trust
Panther Pest Control always makes sure that the job is done up to the highest standard. If you are in need of a short-notice or an emergency pest control treatment, call us on 020 3404 5177 without delay or fill in our contact form at any time. We'll get back to you with a free quote ASAP!